New Delhi–Prime Minister Narendra Modi on Sunday hailed the Goods and Services Tax (GST) regime for bolstering the country's economic progress, and expressed the belief that one day the world would definitely study "India's GST experiment".
He said the pace at which the transition from the old tax regime to the GST has taken place, along with rapid migration and new registrations, has instilled a new sense of confidence in the entire country.
"And some day, the pundits of economics, management and technology will certainly undertake researches and write about India's GST experiment as a model for the world," Modi said during his radio address 'Mann Ki Baat' which is broadcast every last Sunday of the month.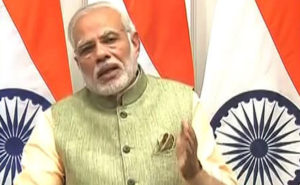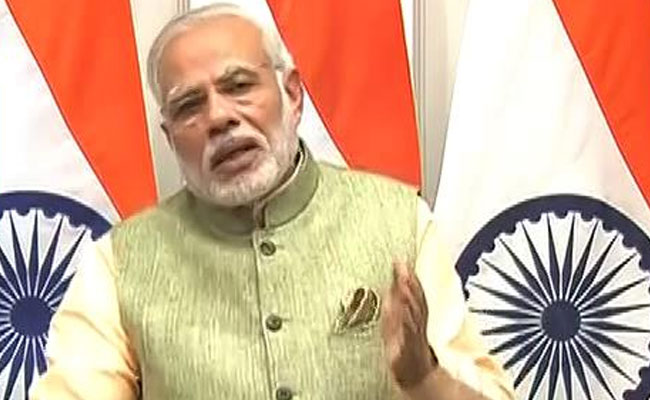 "It will become a case study for universities across the world. The implementation and furtherance of such a phenomenal change on such a monumental scale, with the involvement of so many tens of millions of people in such a vast country, is in itself a pinnacle of success."
"The world will definitely make a study of it."
Pointing out the benefits of the GST within a month of its implementation, Modi said that goods are being transported much faster, highways have become clutter-free and pollution levels have come down with the increased speed of trucks.
Modi pointed that transport and logistics sectors earlier suffered due to multiple tax structures as much time went in maintaining paperwork.
"This indeed is a convenience, but at the same time it is also bolstering the economic progress," he said, adding that the GST has produced a positive effect on our economy in a very short time span.
The Prime Minister said "people are understanding the benefit of the new tax system" and writing letters to him informing him how conducting business has become so much easier for them.
Citing letters from various people, he said that various items and essential commodities have become cheaper. "And most important of all, the trust of customers for the traders is increasing."
"GST is a fine example of the collective strength of the people of India. This is a historic achievement."
He said the GST is not just a tax reform but a new economic order which will strengthen a new culture of honesty. He called it a campaign for social reformation. (IANS)