By Bhavana Akella
Bengaluru–Owing her success to big Bollywood names and social media, nutritionist Rujuta Diwekar, who has worked with the likes of Kareena Kapoor Khan, says she finds it "easier" to work with celebrities than others for the commitment the former display.
"Celebrities and social media are the reasons why I could achieve success. The easiest thing to do for me is to work with celebrities. They're hardworking, committed and understand why they should eat what they're advised to," Diwekar, who was here to launch her latest title "Pregnancy Notes: Before, During and After" (Westland; pp 220; Rs. 250) told IANS in a tete-a-tete.
"It's harder to work with other people because they could take longer to fall into a routine," she added.
Known for her traditional approach to diets, Diwekar's practices stick to Indian roots by retaining ghee, rice and jaggery in one's meals — ingredients that are often demonised by fitness practitioners.
The Mumbai-based fitness expert, who is also the author of "Don't Lose Your Mind, Lose Your Weight", rose to fame after she helped Kareena Kapoor Khan attain a "size zero" a few years ago for one of her films. Later she also guided the actress through diet charts and fitness tips during her pregnancy. Diwekar admits that the actress gave an impetus for penning down two of her books.
"Because of Kareena's size zero, we had the opportunity to write "Don't Lose Your Mind, Lose Your Weight". And during her pregnancy, there were constant questions on how she was losing weight, what she was eating, etc. There was a curiosity among everyone, which is the main reason behind both my books. It was to put the right information out there and tell people that it's something even they can adopt — it resonates with them."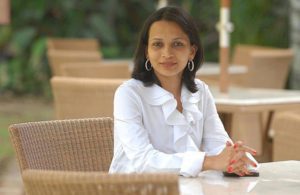 Kareena has sent across an "important message" through her pregnancy, Diwekar believes. "I think she's probably been the most photographed star during her pregnancy and carried herself with complete grace, not even once wanting to hide it and not stopping her work at any moment due to her pregnancy — I think it's an important message to give people," the author said.
"Every woman must be able to decide when she wants to get pregnant and once she has decided that she wants to be, she should really be enjoying her pregnancy and not fretting and fuming over getting out of shape, being scared if she will ever fit back into her skinny jeans, etc."
Diwekar, who is the winner of the Nutrition Award from Hyderabad's Asian Institute of Gastroenterology, shared that as a country, we need to be "confident about showcasing our diverse food traditions".
"Eating ghee, rice and jackfruit — these are not borrowed ideas — we have all been born into this. Once we know that the way we have been eating is correct and when we hear it in more contemporary terms, it seems easier to stick to the ways. We are more likely to read about avocados than jackfruit seeds, goji berries than about jaggery, oats than about idli podi. If we're confident about showcasing our diverse food traditions and put out the right information on how they can be used to heal various diseases, the change will be much faster."
On the much-debated issue of companies offering menstrual leave for women, the fitness expert termed it a "half-hearted measure of looking after the women's force".
"I feel that if companies want to take care of their women's force, they could give them a healthy snack like real fruits and coconut water in the office instead of coffee and biscuits. They could give them an hour out of work to exercise. I feel if you tell women they can take a day off when they're menstruating, then you could tell them to take a day off when they're ovulating or even sweating. It's important that we have more women in the workforce," she noted.
"Every woman should know that a period is a natural physiological process and if it's hurting then she needs to take charge of her lifestyle and correct it. If one's eating right and exercising right, every woman is capable of managing her period pains. For anything that requires medical attention like endometriosis, the pain will go on for 8 to 10 days. Will they not work all these days? My main problem with menstrual leave is that it's not a sincere effort," Diwekar contended.