By Qadri Inzamam
New Delhi–While India has evinced interest in introducing high-speed Hyperloop technology to revolutionise its transportation system, US-based Hyperloop One is yet to receive a solid investment proposal from either the government or private players in the country.
Hyperloop, an idea from Tesla CEO and SpaceX Founder Elon Musk, boasts of a transportation system which proposes to propel a pod-like vehicle through a near-vacuum tube at nearly 1,100 km per hour and above.
The pod lifts off the track using magnetic levitation and glides at aircraft speeds for long distances, owing to ultra-low aerodynamic drag.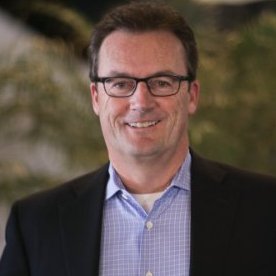 In February this year, Rob Lloyd, CEO of Hyperloop One, met Railway Minister Suresh Prabhu and promised to revolutionise the advanced surface system in the country.
If implemented, it would be possible to travel from Delhi to Mumbai in 55 minutes, Mumbai to Chennai in 50 minutes and Bengaluru to Chennai in 20 minutes.
Prabhu expressed his interest in the Hyperloop technology, saying that India would be keenly watching the project.
Since then, the two parties have held several rounds of talks over the proposed project but something substantial is yet to emerge.
"We have not received any investment or offers of investment from the government or private investors in India yet," Llyod told IANS in a telephonic interview from the US.
"We have had follow-up meetings with the minister and his staff and also had dialogue with other relevant departments and state governments. We continue to have strong interest in building a robust transportation system in India," Llyod added.
The Hyperloop One team was in India in July to follow up on the proposed project with various government agencies.
Earlier this month, Hyperloop One announced it has successfully tested its prototype passenger pod, reaching a speed of up to 310 km per hour.
"This is the beginning and the dawn of a new era of transportation," said Shervin Pishevar, Executive Chairman and Co-founder of Hyperloop One.
The start-up tested its first-generation 'XP-1' passenger pod that travelled for 300 metres in the Nevada desert as it levitated off the track.
"Wouldn't it be nice if we worked together to build our test system perhaps in India, and then build an eco-system of small companies and large companies, innovating around the technology, creating new tech jobs while, at the same time, building a new system that would be more efficient and less costly than the high-speed rail," Llyod noted.
According to the Hyperloop One CEO, India should skip the idea of investing in bullet train technology — a dreamchild of Prime Minister Narendra Modi — and, instead, go for Hyperloop's transportation system.
"The advantages that the Hyperloop brings over high-speed train is that it takes a much smaller footprint and is much less expensive to construct and, obviously, it is faster than the bullet train," Llyod told IANS.
He added that the development and cost-related expenses are also less because Hyperloop does not need much space.
"Instead of having 600-800 people in each train, we can have a small number of vehicles running frequently and it will also lead to less expensive station design," Llyod said.
According to him, high-speed trains in India are nearly 40 years old in terms of technology and have been developed primarily in China, Europe and Japan.
"I believe there is an opportunity to create an innovation cluster around the development of this technology in India. That is one of the conversations that we are having with the government," Llyod said, adding that the company is examining more opportunities to uncover potential routes in the country.
After the success of its Phase 2 testing, Hyperloop is now looking forward to introducing the idea of airlocks — which is where they can create an entry and exit point.
"That will also help us in forming some of the decisions about designing stations," Llyod stated.