New Delhi– With the grant of 'Institute of National Importance' status, the Footwear Design and Development Institute (FDDI) can now award degrees to its students, the government announced on Monday.
"The government commitment to resolve the degree issue has culminated in the grant of the said status to FDDI. The FDDI now has the autonomy to design its courses as per the requirement of industry and award its own degree to the students," Minister of State for Commerce C.R. Chaudhary told reporters here.
"With this, the government has ensured upgradation of FDDI to a position of eminence so as to enable the institute to effectively serve the sector," he added.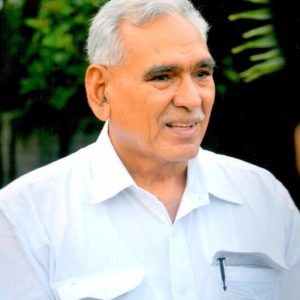 The provisions of the FDDI Act, 2017, passed by Parliament in July, came into force with their notification on Monday.
"The FDDI can now independently develop and conduct courses leading to graduate and postgraduate degrees, doctoral and post-doctoral courses and research in the areas of footwear and leather products design and development and allied fields," he added.
The institute is currently imparting skill-based graduate and postgraduate courses in footwear, leather goods, retail and management to around 2,500 students in eight campuses across India.
The FDDI will now be able to enroll around 2,500 more students in the coming academic session across 12 campuses, of which four new ones at Patna, Hyderabad, Ankleshwar, and Banur will become functional from the next session, Chaudhary said.
He said the government is givng special attention to the footwear sector as it employs over 4.4 million people, he added. (IANS)