New Delhi– Indian consumers regard Google as the most authentic brand, even though Amazon.com tops the list globally, reveal results of a new survey on Tuesday.
In India, Google is followed by Microsoft, Amazon.com, Maruti Suzuki and Apple.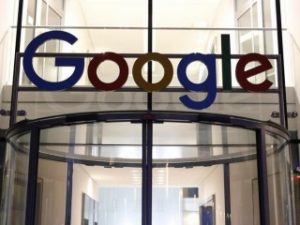 "Consumers today want to buy from companies that engage with them in a genuine way. Our research shows a link between brands that behave and communicate authentically and their ability to attract and keep customers — and, ultimately, build stronger businesses," said Donna Imperato, CEO of global communications agency Cohn & Wolfe.
Globally, Apple takes the second spot after Amazon in the authenticity race, according to the results revealed by Cohn & Wolfe.
The global authenticity index puts Microsoft, Google and PayPal at third, fourth and fifth places respectively — all technology brands, said the 2017 "Authentic Brands Study".
According to the findings, 67 per cent of consumers in India report increased purchase interest in a brand they perceive as authentic.
"Brands that behave and communicate with authenticity will build better relationships with customers and deliver improved user experiences," Matt Stafford, President of Asia Pacific, at Cohn & Wolfe, said.
"To differentiate their offerings and grow market share, our research shows that brands in India need to focus on the three drivers of authenticity — reliable, respectful and real," Stafford said.
Cohn & Wolfe's Authentic Brands Study series examines the role of authenticity in business, the attributes associated with an authentic brand and the impact of authenticity on consumer, investor and employee attitudes and behaviours.
This year's study covered India, Brazil, Canada, China, France, Germany, Hong Kong, Indonesia, Italy, Singapore, Spain, Sweden, United Arab Emirates, the UK and the US. (IANS)