New York– SoftBank's multi-billion-dollar investment into ridesharing app Uber will be finalised "very likely in the next week" Uber board member Arianna Huffington has said.
Uber's board voted earlier in October to approve the Japanese tech conglomerate's cash infusion, which would add six more board seats and annul super-voting shares held by former CEO Travis Kalanick among others.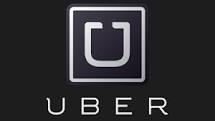 Through its $93 billion Vision Fund, SoftBank plans to acquire between 14-20 per cent of the world's most valuable privately-held tech startup, Recode quoted Huffington as saying at a media conference on Monday.
She confirmed reports that the proposed deal would involve both a direct investment in the company at the last private valuation and also a secondary transaction, buying out existing shareholders at a yet-to-be-determined discount, TechCrunch reported.
Uber is still "waiting on what's going to transpire in terms of the price", said Huffington.
She added that having SoftBank "on your cap table is very important when they're also investing in so many of our competitors around the world".
Implying that there could be more acquisitions in ridesharing, she said to "expect to see some consolidation."
Huffington also spoke about the difficult period Uber has faced in the past few months.
The company's work environment had come under fire, leading to the departure of several key executives, including co-founder and Chief Executive Officer Travis Kalanick.
She voiced optimism about Uber's new leader, Dara Khosrowshahi. Calling him "unflappable," she said that there's a renewed focus on image. His "goal is to get people to love the company and not just the product".
Huffington also said that Khosrowshahi has a greater focus on cost-cutting, in order to meet the goal of taking Uber public by 2019. (IANS)