Hyderabad– Microsoft CEO Satya Nadella on Monday visited the company's India Development Centre (IDC) here and interacted with employees.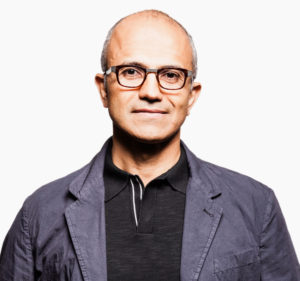 During his brief visit to the city, Nadella spent couple of hours at the campus at Gachibowli.
The details of his visit were not made available by the company, which merely said it was an "internal event".
Sources, however, said he interacted with employees and spoke about his book "Hit Refresh" released in September.
Hyderabad-born Nadella, who took over as CEO of tech giant in 2014, also spoke about his journey in the company.
Nadella's engagements in Hyderabad also included an interview to NDTV's Prannoy Roy.
He later left for Delhi, where he will deliver the keynote address at 'India Today Conclave Next 2017' on Tuesday. He is also scheduled to speak about his book during a panel discussion. (IANS)