London– Councillors from the British city of York have refused to renew Uber's licence to operate in the area after they received several complaints from hackney carriage and private hire drivers about the company.
According to a report on yorkpress.co.uk, several Hackney carriage and private hire drivers hailed the decision of City of York Council's Gambling, Licensing and Regulatory Committee to refuse Uber a new licence to operate in the city after a 12-month certificate was granted last year.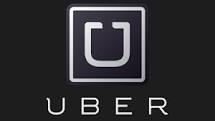 The report said the decision was taken after councillors heard from nine objectors to the company and decided not to give the ride-hailing company licence to ply on the streets of the city.
The authority had received a number of complaints about the company and questioned the way Uber handled a cyber attack in October 2016 when the data of 57 million users and drivers was hacked and it was not disclosed for 13 months.
"I always consider York taxi drivers to be the foremost ambassadors for our city and they are the first people visitors will meet," Cllr Dave Taylor, who was one of seven councillors to refuse the company a licence, was quoted as saying.
"I think we expect a high standard from all taxi drivers and it's difficult if these standards can be undermined and under cut by out of town drivers," Taylor added.
Meanwhile, Uber said it was disappointing for both the company's drivers and users and it would review the details of the decision.
"This is a disappointing vote for the riders and drivers who use our app in the city," Neil McGonigle, General Manager for Uber in York, was quoted as saying.
"More choice and competition is a good thing for both consumers and licensed drivers in the area. Passengers tell us they love being able to track their car on a live map, pay without cash and get a receipt with their fare and the route taken," he added.
"Licensed drivers partner with us because with Uber they can choose if, when and where they drive. We will review the details of the decision once we receive the formal notice from the council," he said. (IANS)