Mumbai– Shares of multi-crore fraud hit Punjab National Bank (PNB) slumped around 14 per cent (intra-day) on Wednesday, a day after the bank reported a loss of over Rs 13,000 crore for the fourth quarter of 2017-18.
Looking at the bank's Q4 earnings, financial services company Jeferries said in a report that "the need for a bailout by the government is immediate."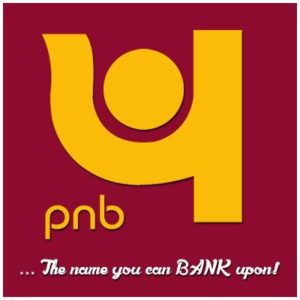 The public sector major on Tuesday had reported a net loss, after closing hours of the stock markets, of Rs 13,417 crore for quarter ended March, against a net profit of Rs 262 crore for the corresponding quarter in 2016-17.
The gross non-performing assets (NPA) of the company stood at 18.38 per cent for the fourth quarter of 2017-18 compared to 12.53 per cent during the corresponding quarter in 2016-17.
On Wednesday, the share price of the bank on the BSE settled at Rs 75.55 — down Rs 10.45 or 12.15 per cent — from the previous close of Rs 86 per share.
PNB shares may take support around Rs 69 per share in the near term, said Deepak Jasani, Head of Retail Research, HDFC Securities.
"We will keep seeing intermittent bounces in the PSU banking stocks based on emerging newsflow," Jasani told IANS.
He was of the opinion that "till there are no major corporate governance change in the whole PSU banking space, a sustained rise in these (PSB) stocks seems unlikely."
He said that if few large IBC (Insolvency and Bankruptcy Code) resolutions happen, then probably PSU banks may witness an upward correction.
"PNB may also be restricted to conduct normal business. Two of its Executive Directors have also been divested of their functional powers. PNB will likely face significant operational challenges in the near term," Jefferies said in its report.
The CBI on Monday filed a chargesheet against Allahabad Bank MD and CEO Usha Ananthasubramanian and 21 others, including 11 bank officials, in the over Rs 13,000 crore Punjab National Bank fraud case in which diamantaire Nirav Modi and his uncle Mehul Choksi were allegedly involved. Ananthasubramanian was earlier with PNB.
The agency also named PNB Executive Directors K.V. Brahmaji Rao and Sanjiv Sharan, and General Managers Nehal Ahad (who dealt in international operations) and Rajesh Jindal in its chargesheet filed in a special CBI court here.
CBI officials said the chargesheet names Nirav Modi and his brother Nishal in connection with the issuance of Letters of Undertaking totalling Rs 6,498.20 crore during 2011-17. (IANS)