Ankara– Turkey on Monday accused the US of "stabbing it in the back" as the country's economic woes failed to stop market turmoil amid a deepening diplomatic spat with Washington.
The US last week imposed sanctions on Turkey over its refusal to extradite a US pastor imprisoned in the country.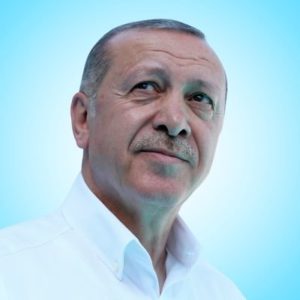 The sanctions caused market turmoil, which the central bank attempted — but failed — to soothe with market-boosting measures.
Hitting out at the US, Turkish President Recep Tayyip Erdogan said: "You act on one side as a strategic partner but on the other you fire bullets into the foot of your strategic partner.
"We are together in NATO and then you seek to stab your strategic partner in the back."
As the crisis deepened at the end of last week, the lira and the Turkish stock market slid sharply.
Erdogan, who has presided over soaring inflation and borrowing levels, said the currency's fall was the result of a "plot rather than prevailing economic conditions", the BBC reported.
Turkey's stock market has fallen 17 per cent, while government borrowing costs have risen to 18 per cent a year. Meanwhile, inflation has hit 15 per cent.
Although the lira rose slightly after the central bank's move to support the economy, it still hit a new record low against the dollar and stock markets in Europe and Asia fell.
On Monday, benchmark stock indexes in Tokyo, Hong Kong and Shanghai were all down more than 1.5 per cent in late morning trading. The Shanghai Composite later recovered from a fall of 1.7 per cent to trade with much smaller falls in afternoon trading.
In mid-day trading in Europe, London's 100-share index was down 0.6 per cent, while the German and French share markets were down by 0.3 per cent and 0.7 per cent.
Turkey's Interior Ministry said it was taking legal action against 346 social media accounts it claimed had posted comments about the weakening lira "in a provocative way".
The lira's worst day was last Friday when US President Donald Trump approved the doubling of tariffs on Turkish steel and aluminium over Ankara's refusal to release American pastor Andrew Brunson.
He has been detained for nearly two years, accused of links to the outlawed Kurdistan Workers' Party and the Gulenist movement, which Turkey blames for a failed coup in 2016.
Erdogan is irked over the inaction by the US against the Gulenist movement and failure "to unequivocally condemn" the 2016 coup attempt. Washington has refused to extradite Fethullah Gulen, who lives in Pennsylvania.
The Turkish Central Bank announced on Monday that banks would be given all the liquidity — help to keep money moving — they needed. But the bank did not increase interest rates, which would help contain inflation while supporting the lira.
Erdogan dismissed the fall of the currency as "a storm in a tea cup" and urged Turks to sell dollars and buy lira to help boost the currency. (IANS)