WALTHAM, MA—Local entrepreneurs recently released KnowYourMeds app help patients become more informed about their medications such as detailed information on side effects, adverse reactions, drug/drug/food interactions, FDA warnings and relevant news articles.
The new app is free and is now available on iPhone and Android devices as well as on KnowYourMeds. The app is for the millions of patients worldwide who are taking multiple drugs to treat various chronic illnesses such as diabetes.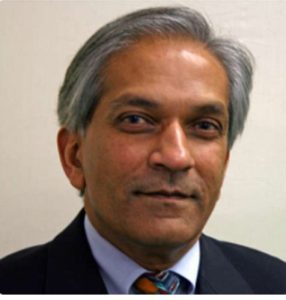 "Drug usage is rising exponentially throughout the world, and unfortunately patients' knowledge of these drugs remain woefully inadequate," said Kim Shah, founder and the CEO of KnowYourMeds.
Prior to founding KnowYourMeds, Mr. Shah served as global director of marketing at Thermo Fisher Scientific. He has also served in high-level positions with Sciformix, Convoq, e-tractions, Micrografx, and IBM/Lotus Development, Mr. Shah holds a B.Sc. from Imperial College London, and an MBA from MIT's Sloan School of Management.
He said that in the US alone, 80 percent of patients do not read any of the detailed instructions that come with their medications, and in less developed countries there is no information provided with the drugs at all.
"KnowYourMeds helps solve this problem by combining information from over 126 countries as reported to the World Health Organization," Mr. Shah said.
KnowYourMeds also offers pill reminders which assist patients adhere to their medications schedules. The app also has a health tracker tool where users will be able to keep track of any adverse reactions they might experience while taking their various medications.
Venkat Srinivasan, a serial entrepreneur and investor, serves as the company's chairman. An expert in the field of computational linguistics, Mr. Srinivasan brings his academic background and knowledge of intelligent technology to KnowYourMeds.
Mr. Srinivasan is the founder of several companies including Rage Frameworks, which was acquired by Genpact in 2017, Brightleaf Corporation, and Corporate Fundamentals. Between 1992 and 2000, Mr. Srinivasan was the founding CEO of eCredit.com, a leading provider of credit, financing, and receivables management solutions.