Mau (Uttar Pradesh)–  Prime Minister Narendra Modi's special interest led to a record investment in basic rail infrastructure in the country in the last four years, Minister of State for Railways Manoj Sinha claimed on Tuesday.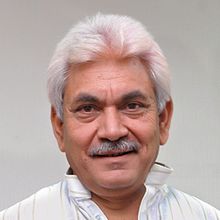 "Due to the Prime Minister's special interest, investment in railways tripled and sufficient funds were given for infrastructure development. The funds are being used properly now," Sinha said at a function after flagging off Mau-Lucknow Inter City Express here and launching Wi-Fi facility at 60 railway stations.
"In the last financial year, Rs 1.30 lakh crore was invested in rail infrastructure development while it increased to Rs 1.48 lakh crore in the current fiscal," he said, adding that under the earlier UPA rule only Rs 47-48,000 crore was invested in such developmental works.
The BJP leader, an MP from Gazipur, said that the country suffered a lot due to lack of investment in railways during the earlier regime.
"After independence, expansion of railway infrastructure should have got the utmost priority but its pace was very slow. After the NDA came to power in 2014, its pace has increased. In the coming days, it is going to further improve and people will get more facilities," he said.
He said that electrification and doubling of railway tracks are being given top priority and rail-cum-road project in Gazipur on the Ganga river is its best example.
"The work that used to be completed in 10 years earlier is now completed in only three years," the Minister claimed.
He said that under the Congress rule, the focus of development remained limited to Amethi and Rai Bareli but the Modi government is non-discriminating. (IANS)