Mumbai– Geo-political pressures, along with outflows of foreign funds and high crude oil prices dragged the Indian rupee to its lowest ever intra-day level of over 70 against a US dollar on Tuesday.
On Tuesday morning, the Indian currency plunged to 70.08 — the lowest ever — against the greenback.
However, a likely intervention by the Reserve Bank of India and stabilisation in the global currency markets pared the rupee's early fall.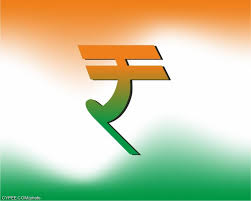 At the end of the intra-bank trade session on Tuesday, the Indian rupee strengthened by four paise at 69.90 against the dollar, compared to Monday's close of 69.94 per greenback.
"A near 4 per cent intra-day rebound in the Turkish Lira, on the back of talks between NSA from USA and Turkish Ambassador to US, was not enough to prevent the rupee from sliding past 70 handle against the greenback," said Anindya Banerjee, Deputy Vice President for Currency and Interest Rates with Kotak Securities.
"RBI intervention has kept the pair below 70 since then on spot. However, demand from offshore speculators and also demand from importers have not allowed the rupee to appreciate."
Banerjee pointed out the trend in USD/INR for the rest of the week will be dictated by the trend in greenback against major currencies like Euro and GBP.
Recent US-imposed sanctions and tariffs on Turkey has had an impact on its and other emerging market currencies over fears of further global protectionist measures.
"Since currencies of emerging and developed markets are falling, the RBI is not intervening aggressively in the market. It is intervening selectively to contain volatility," Rushabh Maru, Research Analyst, Anand Rathi Shares and Stock Brokers, told IANS.
"Since 70 level has been breached today we may see importers rushing to buy dollars on every dip in the USD/INR. On the other hand exporters may avoid selling dollars at current levels as the rupee is depreciating sharply."
Apart from global cues, outflow of foreign funds from the Indian equity and bond markets has had an adverse impact on the rupee.
Investment-wise, provisional data with exchanges showed that foreign institutional investors sold scrip worth Rs 378.84 crore.
"The swift move past 69 happened due to Foreign Institution Investor (FII) outflows and the need to hedge existing short dollar positions in the market, driven by global market sentiment rather than actual importer demand," said B. Prasanna, Group Executive and Head for Global Markets Group, ICICI Bank.
"On a medium term basis, the rupee will need to depreciate further to keep up with the inflation differentials with other trading partners. However there could be a minor reversal of this depreciation on a short term basis when the global situation stabilises." (IANS)