WASHINGTON–Emerging markets, with the exception of India, are facing the fifth consecutive year of slow growth, a latest World Bank report has said.
According to report, the slowdown is expected to continue for some time.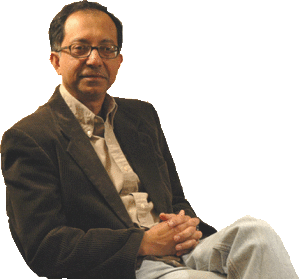 "After enjoying years of enviable economic performance, emerging markets are coming under strain, with a marked divergence in growth among them," Kaushik Basu, the World Bank's chief economist and senior vice-president said in the report.
In a new policy research note titled "Slowdown in Emerging Markets: Rough Patch or Prolonged Weakness?", the World Bank said emerging market growth, since 2010, has been buffeted by factors like weak international trade, slowing capital flows and slumping commodity prices, which have compounded domestic problems such as blunted productivity and periods of political uncertainty.
"As some of these economies slow down, the goal of eradicating extreme poverty will become harder as it burrows in and becomes more concentrated in regions most affected by conflict," Basu said.
"Growth in BRICS, with the exception of India, has been slowing significantly after 2010. These slowdowns are expected to continue over the near term," the World Bank report said.
Since 2010, emerging market growth has been falling and has slid from an average 7.6 percent in 2010 to less than 4 percent projected for the current year.
China, the Russian Federation and South Africa have all posted three consecutive years of slowing growth, the report said.
It said while many emerging markets have implemented reforms in specific areas, a few have announced comprehensive structural reform plans, including China, India, and Mexico.
Though the pace of reform implementation remains a concern, these initiatives have been well received by investors, it added.
India has formally adopted inflation targeting in 2015, strengthening the credibility of the Reserve Bank of India, eliminated diesel subsidies while raising excise duties on transport fuels, has further eased rules for foreign investment in insurance, telecommunications and railway, and committed to increasing public investment, the report said.