CAMBRIDGE, MA– Spero Therapeutics, a biopharmaceutical company founded to develop novel therapies to treat bacterial infections, announced existing Series A investors Atlas Venture, SR One, MRL Ventures, Lundbeckfond Ventures, The Kraft Group and Partners Innovation Fund will provide $30 million in Preferred B funding.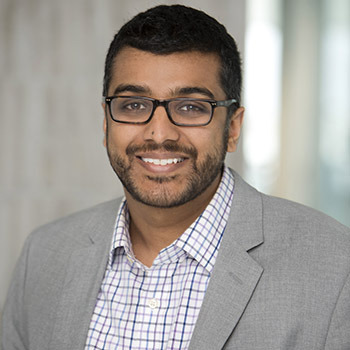 "We are very privileged to have the strong support of our existing investors to close this Series B financing, which will allow us to continue to advance the important work we are doing to combat the global public health threat of antibiotic resistance.," said Ankit Mahadevia, M.D., President and Chief Executive Officer of Spero. "Humankind is currently losing a race against bacteria now resistant to every known antibiotic—known as 'Superbugs'—with immeasurable healthcare consequences if left unchecked. Spero is executing an aggressive effort to develop important therapies that differ mechanistically and functionally than available treatments in order to address this growing threat."
Spero will use proceeds from this financing to further progress its unique therapeutic "Potentiator Platform," intended to improve drug potency and enhance the utility of existing anti-infective medications. Funding will also enable the organization to advance efforts in support of its DHFR program which targets Gram-positive and negative bacteria, fungi and protists. The DHFR program seeks to expand a novel antifolate's antibacterial spectrum to treat trimethoprim-resistant isolates including key Gram-negative pathogens.
"Spero is making excellent progress in its effort to create novel therapies to combat severe infections by reinvigorating existing antibiotics and returning their relevance within the field of anti-infectives," said Jean-François Formela, M.D., Partner at Atlas Venture. "We are excited to continue working with a company doing truly innovative work that has the potential to fulfill such an important unmet medical need."
Added Rez Halse, Ph.D., Partner at MRL Ventures: "The unanimous reinvestment decision among Series A backers is a reflection of the promise and progress made to date. The unique Spero Potentiator Program, and other early stage efforts offer the potential to play a critical role in addressing the growing antibiotic resistance threat."
Cambridge, MA-based Spero is a biopharmaceutical company developing a pipeline of novel treatments for bacterial infections. The company's pipeline of anti-infective agents is one of the most unique in the industry – focused on Gram-negative bacterial infections and Gram-positive and negative bacteria, fungi and protists.