Mumbai– India's biggest domestic manufacturing promotional fair till date – the Make In India Week – ended here on Thurday with investment commitments of over Rs.15 lakh crore ($220 billion), of which more than half, or Rs.8 lakh crore came to Maharashtra alone, an official said.
Industrial Policy and Promotion Secretary Amitabh Kant said investment of Rs.15,20,000 crore were committed during the event while business enquiries worth Rs.1,05,000 crore were generated.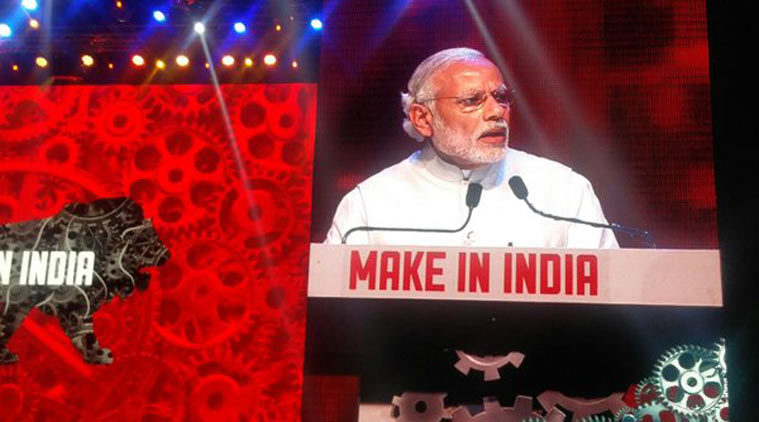 Host state, Maharashtra, bagged a whopping Rs.800,000 crore – more than 50 percent of the total investment proposals from across the globe – at the MIIW which attracted nearly a million visitors including 1,245 national and international speakers, and saw 8,245 meetings and 215 exhibitions with participation from 102 nations.
Addressing the closing ceremony, Amitabh Kant said: "Maharashtra will become gateway of India", testifying to the success of the event held in the state capital, with possibility of employment generation of around three million here.
The MIIW created avenues for showcasing, connecting and collaborating for manufacturing in India, promoted an investment-enabling environment, provided an impetus to Design, Innovation, Youth and Startups and allowed a platform for global CEOs, think tanks, policy makers, diplomats and political leaders to converge, he said.
In his address, Chief Minister Devendra Fadnavis said that a Task Force, headed by the state industry minister, is being set up to ensure that the MoUs signed here are translated into actual investments.
A staggering 150 events were held during MIIW with participation of over 25000 people in different seminars or symposia which were addressed by top ministers, chief ministers, policy makers, industrialists, foreign bigwigs, academics and even spiritual gurus on wide-ranging issues concerning business and society.
The MIIW was held over a sprawling 2.30 million square feet air-conditioned area across 27 huge halls where 215 exhibitors showcased their strengths in 11 main sectors.
These included aerospace and defence, automobiles, chemicals & petrochemicals, construction machinery, food processing, infrastructure, IT and electronics, industrial equipment & machinery, MSME, pharmaceuticals and textiles.
Seventeen Indian states and three countries – Germany, Sweden and Poland – set up pavilions.
The Indian government took the opportunity to announce several major policies like the Electronics Development Fund, National Capital Good Policy, Investment Opportunities in Food Processing Industry, E-Toll policy for the 360 tolls plazas in the country, among others.
Among the visitors at the event inaugurated by Prime Minister Narendra Modi included his Swedish and Finnish counterparts, Stefan Lofven and Juha Sipila respectively, Poland's First Deputy Prime Minister Piotr Glinski, Japanese Economy and Industry Minister Yosuke Takagi, Mexico's Asia and Middle East Minister Cesar Fergozo, Indonesian Transportation Minister Ignasius Jonan, and Nepalese Industry Minister Som Prasad Pandey.
Indian industrialists who attended include Ratan Tata, Cyrus Mistry, Mukesh Ambani, Kumarmangalam Birla, Anand Mahindra, Gautam Adani, Ajay Piramal, Y.C. Deveshwar and G.V. Sanjay Reddy among others.
Key foreign CEOs who attended MIIW included John Chambers of CISCO Systems, Markus Wallenberg of SEB, (Sweden), Doug DeVos of Amway, Hakan Bushke of SAAB, Edward Monser IV of Emerson, Mats H. Olsson of Ericsson and Karol Zarajczyk of Poland.