Mumbai–Textiles Minister Santosh Kumar Gangwar on Thursday said the long awaited National Textile policy is nearing finalisation and is likely to be issued before the end of April.
Interacting with media persons after participating in the Make In India Week here, he said consultations with all stakeholders are in progress and he was confident that the new textile policy will be released during the budget session of parliament.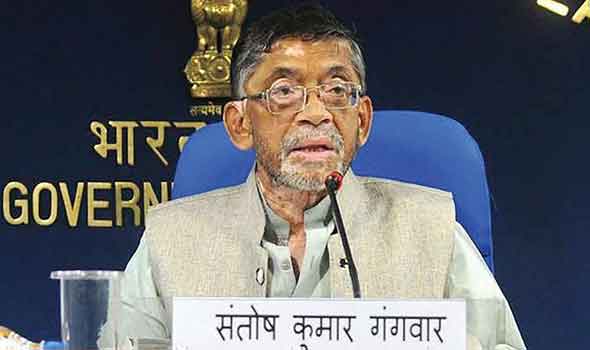 "The textile and apparel industry is one of the key sectors of India's manufacturing segment as it contributes significantly to the economy in terms of employment generation, foreign exchange revenue and above all, its backward linkages to the rural economy that gives huge opportunities to millions of farmers, artisans, handloom and handicraft manufacturers," the minister said.
He said India will be exporting around $185 billion of textile and apparel by 2025.
Considering the targeted growth in exports, Gangwar said India should be able to double the share of the global textile and apparel trade from the present level of 5 percent.
He said the dynamics of the market economy have thrown up both opportunities and challenges to the textile industry and different countries in the region have concentrated in areas where they have comparative advantage.
"Countries such as Bangladesh and Vietnam have entered the league of big players in the global market. The Indian textile industry should gear up to attain its desired position in the global market and the government is willing to provide all possible support by creating enabling frameworks," the minister added.