WALTHAM, MA–PerkinElmer, Inc., a global leader focused on improving the health and safety of people and the environment, has expanded its footprint in India with the opening of a new diagnostics facility in Chennai, Tamil Nadu.
The laboratory will provide a comprehensive menu of diagnostic screening services to hospitals, maternity nursing facilities, diagnostic labs and clinicians throughout India.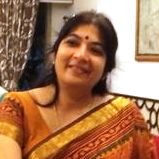 Prahlad Singh, President, Diagnostics, PerkinElmer formally inaugurated the facility in the presence of a leading group of clinicians, including gynecologists, fetal medicine specialists and pediatricians, along with medical research professionals and key opinion leaders.
Since 1981, PerkinElmer has been providing instruments and services to customers in India, spanning a wide range of markets. The opening of the Chennai laboratory broadens PerkinElmer's diagnostic offerings to respond to India's growing need for easier access to technologies that can screen for and help diagnose prenatal and neonatal conditions. Newborn screening helps detect metabolic and other inherited disorders that are treatable only when identified during the first few days of life.
"We are experiencing a steady rise in demand for maternal fetal health and newborn screening solutions in India as hospitals, clinicians and expectant parents strive to ensure healthier outcomes through early detection, diagnosis and proper management of prenatal and neonatal conditions," said Jayashree Thacker, President, PerkinElmer India. "This state-of-the art laboratory underscores our commitment to our continued expansion plans in India. By increasing our capacity to accommodate higher testing volumes, offer a comprehensive and growing menu of diagnostic assays, and provide a hands-on experience with our innovative technologies, we are further supporting India's healthcare requirements."
The Chennai laboratory extends PerkinElmer's capabilities in India with a widened set of assays related to cytogenetics and molecular diagnostics. PerkinElmer will also provide customer service and support, along with product training and demonstrations, at the Chennai laboratory. A newborn screening application facility within the lab will showcase PerkinElmer's programs and includes visual aids, equipment platforms and application software to support key stakeholders.
PerkinElmer, Inc. is a global leader focused on improving the health and safety of people and the environment. The Company reported revenue of approximately $2.3 billion in 2015, has approximately 8,000 employees serving customers in more than 150 countries, and is a component of the S&P 500 Index.
The Company established direct operations in India in 2004 and currently has more than 6,000 customers there across several markets including diagnostics, pharmaceuticals, biotech, food, agriculture, chemicals, plastics, automobile and academic research labs.
PerkinElmer's global diagnostic offerings include: prenatal, neonatal and infectious disease screening, along with molecular diagnostics solutions, through its wide range of instruments, reagents and assay platforms, and software. The Company also provides private cord blood and cord tissue preservation to families through ViaCord, LLC.