New Delhi–The target of supplying electricity to nearly 18,500 villages in the country that do not have power connection will be met by March 31, 2017, a year ahead of schedule, Minister of State for Power, Coal, New and Renewable Energy Piyush Goyal said on Thursday.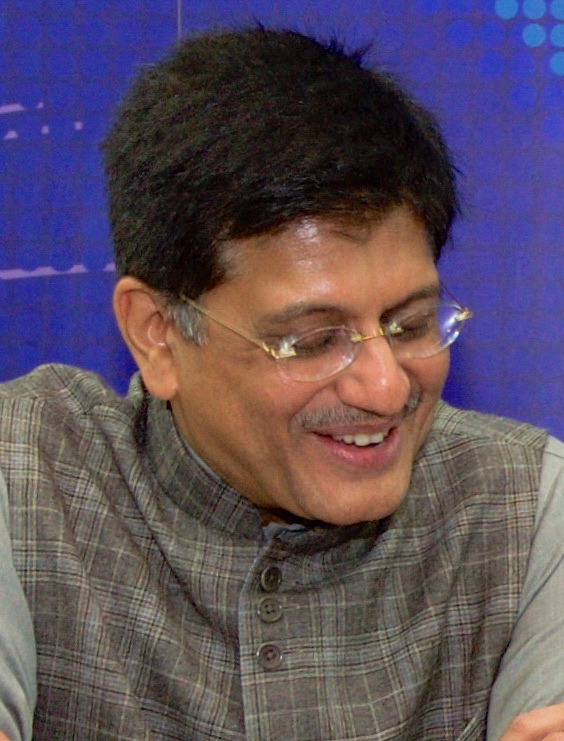 "Till yesterday (Wednesday), we had electrified 6,020 villages out of 18,452," Goyal said while addressing a session on energy at the Raisina Dialogue here, a global conclave on geopolitics and geo-economics organised by the ministry of external affairs and the Observer Research Foundation.
"We want all 18,452 villages to get electricity by March 31, 2017," he said.
In his Independence Day speech last year, Prime Minister Narendra Modi said that all 18,452 villages in the country where electricity poles and cables have not reached would be electrified within 1,000 days or around three years.
Goyal said that "rural electrification soldiers" were overseeing this process. "They are young people going around monitoring the progress of the work," he added.
"By May 1, 2018, we will take electricity to every home in the country."
The minister criticised the target set by the UN in its sustainable development goals (SDGs) which has fixed 2030 as the target year for providing electricity to all the people in the world.
"It should be done much faster than that (2030). Why should the people wait for 15 years for electricity?" Goyal asked, remarking that it was very sad and unfortunate that such a long target has been fixed for this basic facility for the common man.
He urged all countries in the world to work together to achieve the UN SDG target much ahead of schedule.
Pointing out that in India, there were more than 18,000 villages still without electricity, the minister said Prime Minister Modi has set a target to provide access to affordable housing, toilet, electricity, digital world (mobile plus internet), healthcare and education to all the people in the country.
The minister said the government has been able to produce electricity at a much lower cost, helping save Rs.180,000 crore annually.
It has also worked out a plan to increase power from renewable sources.
"We are increasing our renewable energy sources five-fold from about 34 GW last year to by about 175 GW by 2022. And to reach this goal, every part of the action and plan has been worked upon," he said.
The minister said for the government, both energy efficiency and energy security are important, but priority wise, security came first and efficiency later.
With the theme of "Connecting Asia" this year, the flagship conference called Raisina Dialogue 2016 is designed to explore and examine the prospects and opportunities for Asian integration as well as Asia's integration with the larger world.
More than 100 experts from 35 countries, including from the US, Germany, Britain, China and Japan, participated in the three-day event that concluded on Thursday.