By Meghna Mittal

New Delhi– Fiscal consolidation and moderate inflation are definite pluses for India, but graft, uncertain policies and their weak execution remain key constraints, according to Moody's Investors Service.
In an e-mail interview with IANS, Marie Diron, senior vice president for the Sovereign Risk Group, said the agency's assessment of India is based on its own evaluation, as also that of the World Bank on government's effectiveness, rule of law and inflation control. This is what she said: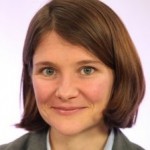 "India's score are in the moderate range, reflecting checks and balances between the executive, legislature and judiciary, and increasing fiscal and monetary policy transparency," she said.
"However, corruption, policy uncertainties and slow implementation have constrained our assessment of India's institutional strength."
Moody's also expected fiscal consolidation to be gradual — as a result of specific measures on which a consensus can be reached, rather than broad-ranging fiscal strategies. So high levels of government debt, at around 65 percent of GDP, will continue to be a constraint on India's rating.
"Besides the implications of fiscal policy for the government debt burden, the broad macroeconomic policy context has become more favourable to sustain growth. The government's repeated commitment to fiscal consolidation contributes to maintaining inflation at moderate level."
On the external sector, Diron said the impact on India of China's rebalancing, the general and economic developments there will be mainly indirect. This because the share of India's exports to China is much lower — around 3.7 percent — than for some other economies in the region.
"As a result, India would be affected by a slowdown in Chinese demand mainly to the extent that the global economy would be affected. Moreover, if such a slowdown were to lead to renewed falls in commodity prices, India as an importer of commodities would benefit," Diron said.
"Further, China's rebalancing may contribute to global volatility in capital flows. However, with narrower current account deficit financed by foreign direct investment, India is less vulnerable to a shift in investor sentiment and global capital flows than it would have been few years ago."
Diron's assessment comes against the backdrop of the caution by Moody's Investors Service that a prolonged worsening in asset quality of state-run banks was the main threat to India's sovereign credit profile, while suggesting that the government must recapitalise them with more money.
Moody's, which has given for India a credit rating at 'Baa3' — or just a level above the junk category — had said on Wednesday that it would consider a rating upgrade after 12-18 months, depending on improvement in macroeconomic parameters in India.
Nonetheless, its outlook on the country remained positive.
"Our positive outlook on India's rating is based on our expectations of continued but gradual policy efforts to reduce the sovereign risks posed by high fiscal deficits, volatile inflation and weak bank balance sheets." (IANS)