Bhubaneswar–As many as 201 people have been caught for getting government jobs by producing fake caste certificates since 2010, said an Odisha minister on Friday.
Replying to a written question of Congress chief whip Taraprasad Bahinipati, Scheduled Castes (SC) and Scheduled Tribes (ST) Development Minister Lal Bihari Himirika told the assembly that it was done after a state-level scrutiny committee was constituted in 2010.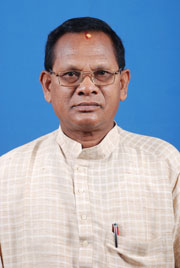 A total of 15 people under Revenue Divisional Commission (RDC), central division at Cuttack, 71 people under RDC, southern division at Berhampur and RDC, northern division at Sambalpur, were found guilty of producing fake certificates to grab government jobs, he said.
He said the scrutiny committee has directed the concerned tehsildars to cancel their fake caste certificates and the people were sacked from jobs.
Besides, the district welfare officers have been directed to lodge FIR against those people. The state government has also asked superintendent of police to initiate criminal proceedings against those people, he added.
"The government has also directed to recover financial benefits accepted by the family members of people possessing fake caste certificates," he added.
The district collectors have been asked to take action against the officers for issuing caste certificates to people without verifying documents properly. (IANS)