Bengaluru–British liquor major Diageo Plc on Thursday submitted a copy of its agreement with liquor baron Vijay Mallya to the Debt Recovery Tribunal here, as directed by its presiding officer Justice C.R. Benakanahalli on April 29.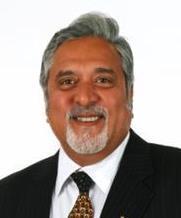 "A Diageo counsel handed over to the presiding officer the document, which details the exit deal it signed with Mallya on February 25," a tribunal source told IANS.
In accordance with the $75 million (Rs.515 crore) exit deal, Diageo paid Mallya $40 million on February 25 and agreed to pay the balance $35 million over the next five years on the latter meeting certain conditions in the agreement.
As per the deal terms, Mallya resigned as chairman of Diageo-controlled United Spirits Ltd and agreed to not compete with it in the global beverages market, except in Britain for the next five years.
Justice Benakanahalli also told counsel representing Mallya, the State Bank of India (SBI) and other defendants to cooperate with the tribunal in disposing off the case within two months, as directed by the Supreme Court, and posted it for final hearing on June 2.
As a lead bank of the consortium of 17 banks to which the now defunct Kingfisher Airlines owes Rs.9,091 crore as combined loans with interest, SBI filed the case before the tribunal on March 2. (IANS)