Mumbai–United Arab Emirates (UAE) flag carrier Etihad Airways' official Airbus A380 made its debut in India with a dash of Bollywood and its revelry. The airbus was launched here with a Bollywood-style flash mob.
The dance and music show, choreographed by Terence Lewis, also saw cabin crew from Etihad Airways and strategic partner Jet Airways in a spontaneous performance with members of the entertainer's dance troupe. The event for the formal launch of Airbus A380 was held on Wednesday, read a statement.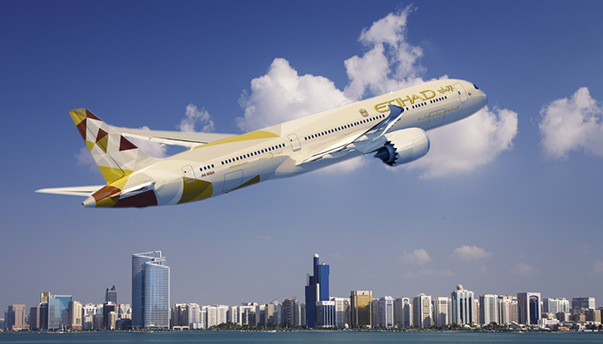 Several leading figures from government and diplomatic circles, business houses and the travel trade attended the spectacular event, hosted by Etihad Airways management from head office in Abu Dhabi and Mumbai.
There was a surprise in store for all the attendees as well. Some members of Indian Premier League (IPL) team Mumbai Indians joined in for some fun.
There was West Indies power hitter Kieron Pollard, Indian off-spinner Harbhajan Singh, Australian legendary batsman Ricky Ponting and Mumbai Indians' captain Rohit Sharma.
A full display of the interiors of the aircraft gave guests an opportunity to experience the comfort and ambience of the A380 cabins first hand.
These included The Residence (the commercial airline industry's three-room suite in the air featuring a living room, ensuite shower room, double bedroom with a savoy-trained butler), a first apartment and business studio.
Earlier this week, Etihad Airways debuted its A380 in India with daily scheduled flights between Abu Dhabi and Mumbai.
With its A380s already operating from Abu Dhabi to New York, London and Sydney, the aircraft will also be inducted on the Abu Dhabi-Melbourne route from June 1.