London–Metals major Liberty House, founded by India-born industrialist Sanjiv Kumar Gupta, confirmed on Monday that it will formally bid for the UK assets of Tata Steel, which are on the block after Tatas suffered nearly $3 billion in losses thus far.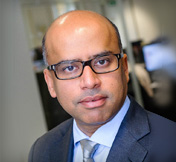 "We can confirm that Liberty will submit a letter of intent to Tata Steel on Tuesday and has put in place a strong internal transaction team and panel of leading external advisers to take the bid forward," a Liberty House spokesman was quoted as saying in the Financial Times.
Liberty Group has revenues approaching $5 billion, covering steel, raw materials and non-ferrous metals, while employing more than 2,000 people globally. It also produces about five million tonnes per annum of steel and steel products.
In March, Tata Steel UK announced an accord to sell its Clydebridge and Dalzell steel units in Scotland. The deal involved the sale of the two plants to the government of Scotland, which was to, in turn, sell them to Liberty House.
Earlier last month when British Business Secretary Sajid Javid flew down to Mumbai to meet with Tata Steel brass, Gupta was among the key people whom he met here to hold consultations on the future of the group's steel business in the UK, notably to prevent thousands of job losses.
The European arm of Tata Steel said in mid-April that it was in talks with as many as 190 suitors for its UK units and that KPMG would be its principal advisor in this regard, with Standard Chartered Bank as an additional one. (IANS)