New Delhi– It is a misnomer to call Panama a tax haven, but tax evasion in "not a crime" in the central American country and such a situation does not invite criminal proceedings, its Multilateral Affairs Minister Maria Luisa Navarro said here on Monday.
Navarro, who will meet Indian External Affairs Minister Sushma Swaraj here on Tuesday, however offered to provide assistance and information to India on matters related to recent expose in the "Panama Papers".
"Panama is committed to cooperate and exchange of information but these can be only on bilateral terms," Navarro said during an interaction here adding "the country which takes the information should be prepared to take it and use it accordingly".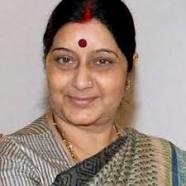 Admitting the the expose of "Panama papers" has been like "an eye of storm" for her country and also left an impact on her country's diplomatic and international relations, she said that bilateral engagements for sharing of such information are already on with other countries like Germany and Brazil while an agreement has been worked out already with Columbia.
Answering questions, she could not confirm whether the Indian government has already sought any specific information so far but added: "I am optimistic, if the engagement go on as per mutual interest, we can have some information shared by next one year or so."
"Panama is not a tax haven, our citizens and foreign nationals staying and doing business in Panama or buying and selling a house in our country have to pay income tax up to 35 percent," Navarro said but stressed that the tax system in her country is "territorial based".
"Any income by a Panama national or foreigner from a business based in Panama has to pay income tax and also sales tax. But if the income of that particular firm is from outside Panama jurisdiction, then there is no income tax," she said.
In this context, she said while there could be 500 Indians whose names figured in the Panama papers leak, "but I am not sure how many of them actually have income or their firms have income from Panama jurisdiction".
Asked why her country still did not consider tax evasion a crime, Navarro merely said: "Tax evasion is not a crime in our country as is a practice in many other countries as well."
She said her country has been taking necessary measures to keep financial services "transparent" and "in last two decades at least 16 such legislative measures have been taken."
Noting the Panama Papers as leaked out in the media recently are "essentially stolen papers from a legal firm that operate across 22 countries", Navarro admitted that they were "affected by the negative image but have have tried to turn the difficult situation to an opportunity to tell the world about our position".
Panama is "proud" of its financial services facilities extended globally, she said.
At the interaction, Deepak Bhojwani, former ambassador to several Latin American countries including Colombia, Venezuela and Cuba, described Panama as a "crucial" link for India vis-a-vis central American countries.
Noting India and Panama share historical ties as way back in the 19th century, many Indians had migrated there and stayed back, he said that trade between two countries in 2014-15 stood at $400 million and has potential to go higher. (IANS)