New Delhi–Internet behemoth Google on Thursday announced it has shortlisted six Indian startups under the Google Launchpad Accelerator Program for mentorship at its headquarters in Silicon Valley, California.
Taskbob, Programming Hub, ShareChat, RedCarpet, PlaySimple Games and Magic Pin are the six startups which will start the programme on June 13, 2016.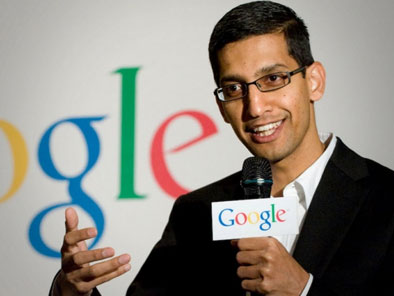 "The six month long mentorship programme for mid to late stage start-ups will include $50,000 in equity-free funding, a two-week all-expenses paid bootcamp at Google headquarters, six months of ongoing mentorship and access to Google's full suite of Launchpad initiatives and connections and product credits including Google Cloud and other products," said a Google statement.
Google India program manager Paul Ravindranath said, "Access to good mentoring and advice at early to mid-stage has been a big gap which we are looking to fill. In our experience many startups struggle with UX, building scalable architectures and go to market strategy."
He said the Launchpad Accelerator Program brings together mentors and experts from Google and outside to help the startups see success.
Mumbai-based Taskbob offers a range of home services, while Programming Hub, also from the same city provides an app to learn as many as 15 programming languages like Python, HTML, C and others.
ShareChat from Bengaluru is a social networking chat platform in Indian languages, which enables sharing videos, jokes, songs, images and others.
PlaySimple Games, also from Bengaluru, empowers a user to build simple and fun social games, the statement said.
While Delhi-based startup RedCarpet gives instant credit for online purchases to be paid by in installments.
MagicPin, another startup up from the national capital, enables users to discover local merchants and transact with them, it also provides a platform to offline merchants and shows their promotions and loyalty programs in real time.
As part of the second class of Launchpad Accelerator Program, the six startups will join 18 others from Brazil, Indonesia and Mexico.