By Rohit Vaid

Mumbai– Britain's exit from the European Union (Brexit) is likely to keep the Indian rupee under a tight bear grip of around Rs 67-68 to a US dollar in the very near-term.
According to experts, the negative impacts of Brexit will further divert foreign funds from the bourses and currencies of India and other emerging markets (EMs) to more stable investment options like gold, silver and the US dollar.
The Indian rupee is predicted to range between 67.20-68.20 in the very near-term.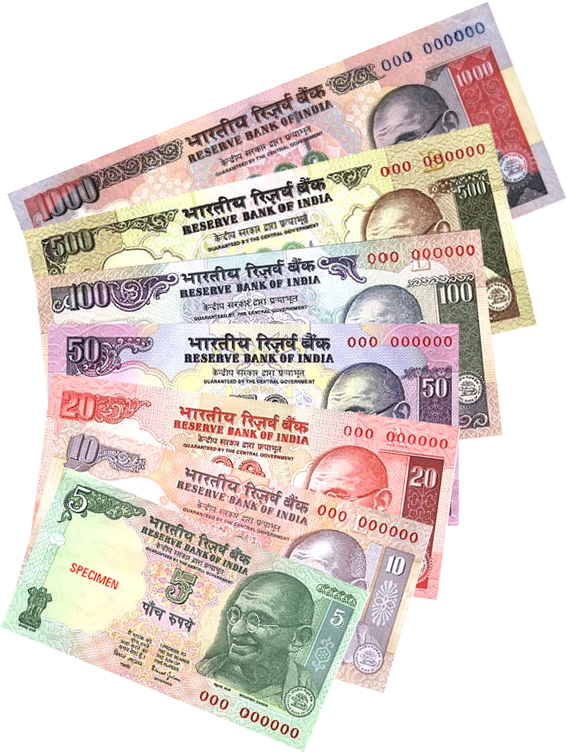 "Now that Brexit is over, equities and currencies have pulled back a bit before close. Rupee looks forward to monsoon, and the monsoon session (of parliament)," Hiren Sharma, Senior Vice President, Currency Advisory at Anand Rathi Financial Services, told IANS.
"Rupee is expected to be in a range of 67.20/66.80 to 67.80/68.20 in the very near-term."
Experts further said that the extreme volatility of "Black Friday" — June 24, 2016 — when Britain decided to exit the EU will be overcome eventually, though investors are expected to be "very cautious before taking on any fresh positions."
On Friday, the Indian rupee weakened by 71 paise to 67.96-97 against a US dollar from its previous close of 67.25-26 to a greenback. It had dived over 1.4 per cent to an intra-day low of 68.22 to a US dollar.
On a weekly basis, the currency fell by 88 paise to 67.96-97 against a US dollar from its previous close of 67.09 to a greenback.
The barometer 30-scrip sensitive index (Sensex) of the BSE closed on Friday at 26,397.71 points, down 604.51 points, or 2.24 per cent.
This was the biggest fall in percentage terms since May 12, 2015, which wiped off nearly Rs 3.3 lakh crore in the market capitalisation of BSE listed stocks.
The Nifty of the National Stock Exchange (NSE) recouped some losses and ended at 8,088.60 points, down 181.85 points, or 2.20 percent.
Bansi Madhavani, analyst, India Ratings and Research, told IANS that an immediate sentiment of risk aversion is likely to keep the rupee on the defensive amid heightened volatility; however relatively stronger macro fundamentals may cushion the impact vis-à-vis its peers.
Madhavani pointed out that more central banks may now be inclined to stay in and widen their accommodative stance, while the US Federal Reserve may reassess its rate normalisation trajectory.
"This is likely to support the emerging markets, once the panic subsides," Madhavani said.
"Over the coming week, focus will be on how the rest of the EU nations respond to the exit as also how central banks respond to this unprecedented shock."
Anindya Banerjee, Associate Vice President for Currency Derivatives with Kotak Securities, said: "Over the short run we expect volatility to stay very high, as the central bank's intervention to stabilise asset prices and market's attempt to reduce leverage and risk create a perfect storm in financial markets."
"Emerging market currencies like the rupee are exposed to this kind of volatility. Though our macros are sound, but weak growth environment and expensive valuation of risk assets can cause the rupee to depreciate against the dollar and yen."
Banerjee's forecast pegs the Indian rupee to remain in a broad 67-69 range over the medium term.
Centrum Direct's Senior Vice President and Head for Treasury and Banknotes Business, Hariprasad M.P., cautioned that currently the rupee has a strong depreciation bias and the immediate levels to watch out would be Rs 68.20 to a dollar.
"If it breaches that level, the rupee would depreciate towards 69.00. The rupee is likely to open above 68 levels on Monday," he explained.
Other analysts elaborated that Brexit is unlikely to revive foreign flows to India in a hurry.
In 2016, the equity segment noted a net portfolio inflow of $2.8 billion, while debt outflows stood at $1.1 billion.
As per provisional figures from the stock exchanges, the foreign institutional investors (FIIs) divested stocks worth Rs 641.17 crore during the week under review.
The National Securities Depository (NSDL) figures showed that foreign portfolio investors (FPIs) were net sellers of equities worth Rs 4,776.43 crore, or $708.77 million from June 20-24.