New Delhi– India's auto component industry body said on Friday the sector grew 8.8 per cent in 2015-16.
"Despite a challenging year, the auto component industry has registered a satisfactory growth of 8.8 per cent in 2015-16," said Arvind Balaji, President, ACMA (Automotive Component Manufacturers Association Of India).
"Further, while overall exports from India witnessed de-growth of 9.58 per cent, the Indian auto component industry exports grew by 3.5 per cent."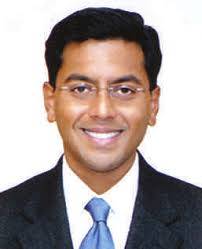 Balaji predicted that with signs of recovery in the India based auto market and prospects of a better monsoon, the component sector is expected to witness growth in early double digits this year.
According to Vinnie Mehta, Director General, ACMA, the component industry has been focused on delivering enhanced quality products.
"With the 'Make in India' initiative and thrust on increased localisation by OEMs (original equipment manufacturers), the component industry is actively focussing on delivering enhanced quality products, as well as, on R&D (research and development) and innovation," Mehta said.
The sector's data — "Industry Performance Review" for the fiscal 2015-16 was furnished by ACMA at a function held here.
The data showed that the turnover of the auto component industry increased by 8.8 per cent to Rs 2.55 lakh crore ($39 billion) for the period April 2015 to March 2016.
Further, the industry's performance review for 2015-16 revealed that exports of auto components edged up by 3.5 per cent to Rs 70,900 crore ($10.8 billion) from Rs 68,500 crore ($11.2 billion) in 2014-15.
However, imports of auto components grew by 9.3 per cent to Rs 90,600 crore ($13.8 billion) in 2015-16 from Rs 82,900 crore ($13.5 billion) in 2014-15.
Besides, aftermarket sales in the period under review was higher by 12 per cent to Rs 44,660 crore ($6.8 billion) from Rs 39,875 crore ($6.5 billion) in the previous fiscal.
In addition, ACMA data disclosed that for the fiscal 2015-16 an estimated capital investment of Rs 2,700-Rs 4,000 crore ($0.44 – 0.66 billion) was witnessed in the auto component sector.
"The enhancement in investment can be attributed to better business prospects owing to improving market sentiments in 2016-17," the industry body said in a statement.
ACMA added that the current data represents the entire supply from the auto component industry (ACMA members and non-members) to the on-road and off-road vehicle manufacturers and the aftermarket in India, as well as exports.
"The data also includes component supplies captive to the OEMs and by the unorganised and smaller players," the statement added. (IANS)