Bengaluru– Infosys is on a journey to transition from the model of services to a model on innovation, said the company's CEO Vishal Sikka on Saturday.
"A simple way to think about this is being more. This is in some sense the essence of the journey that we are," he said at the 35th annual general meeting.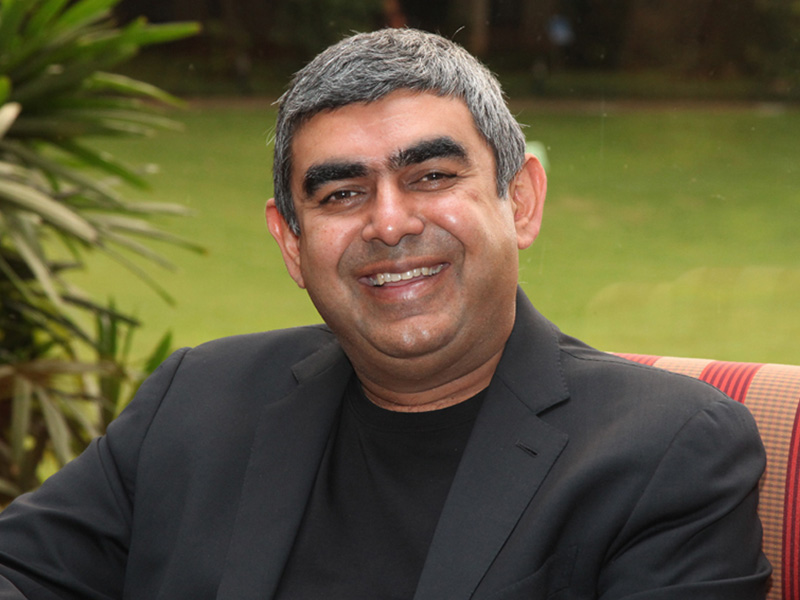 Elaborating on the current state of services, Sikka highlighted that the times we are living in are times where everything is becoming a service.
"Products, printers, copiers, airplane engines, airplanes themselves, telecom products are all becoming services.
"In this kind of a time, it is an extremely privileged situation for us as a services company to deliver value. At a time when everything is becoming a services company, the services company has a huge opportunity," he said.
And to address the impact of digital technology on everything as well as services, Sikka said he has laid out a very straightforward strategy of 'Renew, New and Culture'.
"Renewal is about renewing our existing businesses which is about seeing all the businesses that we are engaged in becoming improved, becoming better as a result of new technologies and new opportunities that are available to us," he said.
According to Sikka, several businesses and leaders are concerned about the impact of digital technology on existing businesses and the need to transform existing business to face it.
"So the renew part of our business is all about being better at the things that we already know about," he said, adding Infosys is renewing its service lines on the basis of automation and innovation and delivering new initiatives.
Under the New strategy, new technology and new initiatives create an opportunity that are completely different.
"And this dual strategy of renewing our existing business as well as doing new things in parallel is always founded on the basis of a common culture."
Saying culture is an element tying everything together, Sikka said if Renew is about being better and New is about being different then Culture is about being true. (IANS)