Mumbai–A special court here on Tuesday declared liquor baron Vijay Mallya a "proclaimed offender" in the ongoing bank loans default and money-laundering cases, officials said.
Prevention of Money Laundering Act (PMLA) Special Court Judge P. R. Bhavke issued the proclamation against Mallya, while accepting an application filed by the Enforcement Directorate (ED).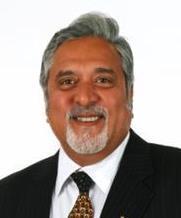 "ED application is allowed.. and proclamation is issued against Vijay Mallya," the court ruled on the application made by the central agency on June 10.
On Monday, ED lawyer Nitin Venegaonkar had urged Special Judge Bhavke to declare Mallya as a 'proclaimed offender' to facilitate his deportation from Britain, where he is currently based since the past around four months.
In its plea, the ED argued that Mallya has refused to respond to multiple summons and a non-bailable arrest warrant issued in connection with the investigations into various cases lodged against him, and accordingly, sought the special court's order to declare the 61-year-old businessman a 'proclaimed offender' under section 82 of the Criminal Procedure Code.
Under the law, a proclaimed offender is required to appear before the court within 30 days, failing which the government can initiate proceedings to attach and dispose off his assets to clear his outstandings, Venegaonkar said.
The latest development came barely two days after Mallya denied all allegations against him and termed the ongoing investigations as "heavily biased", and holding him "guilty without trial".
The ED is in touch with Interpol to issue a Red Corner Notice against Mallya, which could facilitate his arrest anywhere in the world.
In April, the Indian government had cancelled Mallya's passport and made a formal request to the British authorities for his deportation. (IANS)