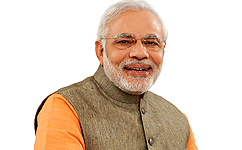 New Delhi– Prime Minister Narendra Modi on Monday condemned BJP MP Subramanian Swamy's attack on RBI Governor Raghuram Rajan and Chief Economic Adviser Arvind Subramanian, saying "it was not right".
"I think things like these are not good," Modi told TimesNow in an interview. He said the remarks were not fair and the "desire for publicity will not do any good to anyone.
"If anybody projects himself bigger than the system, it's not correct," he added.
The Prime Minister said he had no doubts about Rajan's patriotism.
"I appreciate the work done by him and his love for the country is unquestionable. His services, even after he retires, will be available to the nation."