Singapore– The United Kingdom is likely to explore direct bilateral trade agreements with India post the vote to exit from the European Union, thereby giving a boost to slowing UK-India trade, Development Bank of Singapore (DBS) said on Tuesday
"Post exit EU, the UK is likely to explore direct bilateral trade agreements with other trading partners, including India," DBS said in a research note.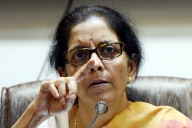 "This might provide an alternate route to India, in comparison to the tough and the drawn-out negotiations on the EU Free Trade Agreement, in turn providing a fillip to a slowing India-UK trade," said DBS.
Noting that the UK accounts for 15 per cent of India's total merchandise trade, the report said this share has, however, been declining. Trade in services has also eased.
The report highlighted the notable investment links between both countries.
The UK is the third largest inward investor into India, after Mauritius and Singapore, with cumulative foreign direct investment (FDI) equity investments of $22.7 billion (from April 2000 to December 2015), or eight per cent of the total FDI inflows.
In turn, India is the third largest investor, based on the number of projects, into the UK.
Indian businesses that tap the UK domestic markets are unlikely to face many challenges, DBS said.
"However, firms that intend to utilise UK as a base to gain access into European markets might have to rethink plans," it added, pointing to the British exit — Brexit — issues involved.
A risk here is the imposition of trade barriers, scrapping preferential rates and higher taxes between the UK and the rest of EU, which might pose a hurdle for foreign companies to invest in the UK.
These factors could slow investment flows from India to the UK, until more clarity is available in this regard, according to DBS.
"The situation is quite fluid at this stage and thereby risks of sporadic volatility in the G3 currencies (US dollar, euro, Japanese yen) and associated shakeout in the global markets should not be ruled out, especially as focus is on EU's ability to deal with fresh crisis," it said.
Meanwhile, on the issue of the stalled India-EU free trade agreement, Indian Commerce Minister Nirmala Sitharaman said in New Delhi last week that the dates for resuming talks had possibly got linked to the Brexit issue.
"We are waiting for the dates. It is my doubt that because they (EU) are waiting for the outcome of Brexit, they have not yet given the dates as yet. The moment they give the dates, we will be keenly wanting to continue the talks to reach the conclusion at the earliest," she told reporters. (IANS)