New Delhi– Nearly one in two Indians have granted access to contacts and mobile data in exchange for free apps and close to 40 per cent have granted access to their camera, revealed global leader in cyber security Norton by Symantec on Tuesday.
Commissioned with 1,005 Indian smartphone and tablet users aged 16 and above, the findings from the Norton Mobile Survey shed light on the security gaps and the privacy risks smartphone and mobile applications (apps) present.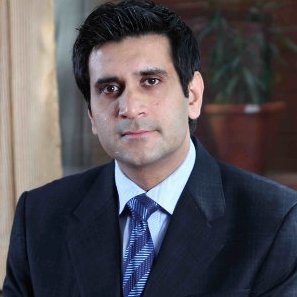 The most concerning security issues for the Indian mobile users were virus/malware attacks (34 per cent), followed by threats involving fraudulent access or misuse of credit card or bank account details (21 per cent) and hacking or leaking of personal information (19 per cent).
"Humans are their own enemies. Nearly 65 per cent of Indians now access the internet more often on a mobile device than on a personal computer. So consumers' usage behaviour is one of the major reason why people in India are so vulnerable," Ritesh Chopra, Country Manager (India), Norton by Symantec, told IANS.
"Close to 50 per cent Indians have over 20 apps on their smartphones or tablets and 36 per cent of people grant the access to mobile data because the app they downloaded 'looked cool', regardless of its origin or reputation. Only eight per cent reject the request to access the data on their smartphones," Chopra added.
According to the report, nearly 40 per cent have granted permission to access their camera, bookmarks and browser history and close to 30 per cent have granted permission to apps for tracking their geolocation.
Talking about the new trends in India, Chopra said that e-commerce apps (76 per cent) along with mobile banking (67 per cent) and mobile wallets (62 per cent), rank amongst most popular apps, preceded only by social networking (86 percent) and messaging apps (78 percent).
When asked about steps to be taken to beef up smartphone security to avoid fatal privacy damage, he said among many solutions, consumers in India need to pause and take stock of how they may be compromising their security and privacy in return.
"First of all, people need to be educated about the attacks and how to secure themselves from the vulnerabilities. Consumers should use strong passwords and lock screen patterns. Also, use different passwords for different apps and change them often," Chopra told IANS.
"Keeping your phone or tablet's software updated is important, as is the case with your computer. If your mobile device is not regularly updated, it is vulnerable to threats. Download apps from official app stores and use a reputable mobile security solution," he added.
Norton Mobile Insight protects against Android apps that leak personal information/content from devices, change settings, place ads in the notification bar, and require high battery or data usage.
When asked what Norton has done to secure its customers, Chopra replied: "Norton has made the best and lightest antivirus solution for smartphones that has won many accolades globally."
Talking about the upcoming trends, he said that attacks would occur where money is involved.
"Our survey said 52 per cent of users believe their mWallet has come under threat and an average users find it safe to hold over Rs 19,000 across their mWallet accounts at any given time. So attacks on such app where money is involved is one of the major trends in 2016," the Norton official noted. (IANS)