New Delhi– Trying to reach out to the religious pilgrims in Uttar Pradesh, the central government on Tuesday cleared tourism projects worth over Rs 300 crore "in-principle" in Uttar Pradesh under the Ramayan and Krishna Circuits.
The decision was taken at the first meeting of National Committee on Ramayan Circuit and National Committee on Krishna Circuit held here under Swadesh Darshan Scheme of the Union Tourism Ministry.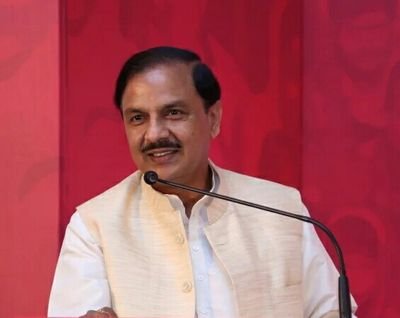 The meeting was chaired Tourism and Culture Minister Mahesh Sharma and attended among others by Tourism Secretary Vinod Zutshi, experts and senior officials of the ministry, an official release said here.
The Ministry has launched the Swadesh Darshan Scheme in 2014-15 with an aim to develop theme based tourist circuits in the country on the principles of high tourist value, competitiveness and sustainability in an integrated manner, the release said.
Under Ramayana Circuit, 11 destinations spread across six states have been proposed. These are : Ayodhya, Nandigram, Shringhverpur and Chitrakoot (Uttar Pradesh), Sitamarhi, Buxar and Darbhanga (Bihar), Jagdalpur (Chattisgarh), Bhadrachalam (Telangana), Hampi (Karnataka) and Rameshwaram (Tamil Nadu).
The expert committee also suggested to include Chitrakoot (Madhya Pradesh), Nashik and Nagpur (Maharashtra) and Mahendragiri (Odisha) in the proposed circuit, the release said.
Under Krishna circuit, 12 destinations spread across five states have been proposed. These are: Dwarka (Gujarat); Nathdwara, Jaipur and Sikar (Rajasthan); Kurukshetra (Haryana), Mathura, Vrindavan, Gokul, Barsana, Nandgaon and Govardhan (Uttar Pradesh) and Puri (Odisha).  (IANS)