New Delhi–Under bilateral civil nuclear cooperation agreements, India imported over 345 tonnes of uranium from Russia and 250 tonnes from Canada during 2015-16 to fuel Indian nuclear plants, parliament was told on wednesday.
In a written reply to the Lok Sabha, Minister of State for Atomic Energy Jitendra Singh said that India has earlier imported 297 metric tonnes (MT) of uranium in 2014-15 also from TVEL, the fuel company of Rosatom, Russia's state-run atomic energy corporation.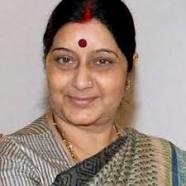 During 2014-15, 283.4 MT of uranium was imported from the state-run Kazatomprom of Kazakhstan, the minister added.
In connection with the related issue of the latest Indian bid for a Nuclear Suppliers Group (NSG) membership, that would allow it to trade in nuclear materials and technology, parliament was told that India's plea tabled at the NSG's Vienna meeting in May was foiled by China on the grounds that New Delhi has not signed the Nuclear Non-Proliferation Treaty (NPT).
"While no nation explicitly opposed India's membership, one country raised procedural objections ostensibly on grounds of India's non-NPT status," External Affairs Minister Sushma Swaraj told the Lok sabha in a written reply on Wednesday.
"The broad sentiment was to take the matter forward. Consultations on the issue of membership are ongoing within the NSG," she added.
"It is important for us to be part of the 'rule making' in the NSG rather than be in a position of 'rule taking," the minister said.
"Membership of the NSG would create a predictable environment for the large investments required for setting up nuclear power plants in India, inter alia, to meet India's Intended Nationally Determined Contribution pledge of 40 per cent of its power capacity coming from non-fossil sources by 2030," Sushma Swaraj added.