New Delhi– With enabling of the Indian e-visa facility to 150 countries, the government is now in the process of further reforms to boost the tourism sector in India, a senior official said on Thursday.
"We have e-visa for 150 countries. We are reforming the e-visa regime further. We are trying to extend it to medical tourism and business tourists and it's just a matter of time," Tourism Secretary Vinod Zutshi said at an event here organised by industry chamber Ficci.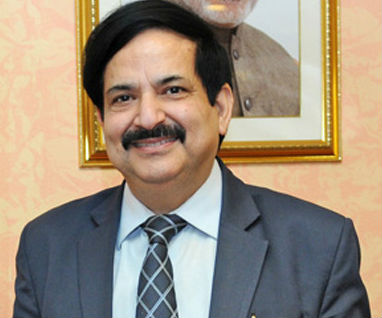 He said the government will set up a task force under the Tourism Ssecretary to work on the connectivity aspects of tourist destinations, which will include representatives from National Highways Authority, civil aviation and the railways.
The secretary also said the Tourism Ministry will organise a three-day mega event — 'Incredible India Tourism Investor Summit' — from September 21.
"We have requested the Prime Minister to be the chief guest of this event. We will lead from the front to attract investments."
Zutshi also said the ministry will set up an investment desk in cooperation with Department of Industrial Policy and Promotion (DIPP) and Invest India to facilitate investors.
States have to come on board to boost the sector as they can focus on the core infrastructure, he said.
"We have to gallop to cope with the gap. The gap in the infrastructure could be hotels, airlines or roads. We are pretty late, if you compare it with the infrastructure existing the world over," he said.
"We have taken 24 railway stations to upgrade them. Very soon we are going to launch in October or November a glass coach on one sector which is being built by the railways."
A Ficci-Yes Bank paper on "Investment in Tourism Infrastructure Unleashing the Growth Potential" was released on the occasion.
The paper recommends granting of an export industry status to the tourism sector and establishing tourism research wings at state and central levels for conducting studies, among others.
"States may undertake various initiatives like setting up surveillance cameras, tourist police, 24X7 helplines, to ensure safety of the tourists.
States may also collaborate and facilitate seamless travel across various identified integrated circuits through integrated taxation regime and public transport modes," it said.