By Sujit Chakraborty

Agartala– The Railways will invest Rs 7,000 crore in the current fiscal (2016-17) to develop its network in the seven northeastern states, Railway Minister Suresh Prabhu said on Sunday.
"In 2014-15, the railway ministry invested Rs 2,702 crore for (this purpose). In the current financial year, the investment will be more than Rs 7,000 crore," Prabhu said here after flagging off the Agartala-Delhi weekly passenger train service.
"Northeast India is a priority area for the central government and Prime Minister Narendra Modi is personally giving special emphasis for the all round development of the region," he said.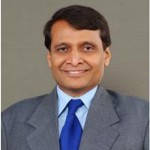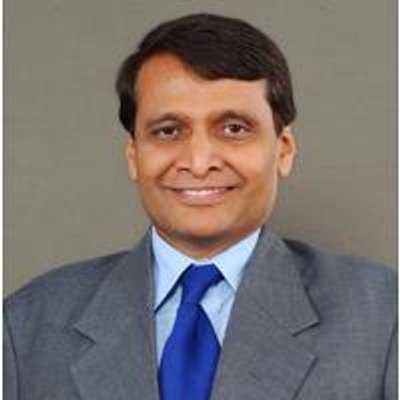 "Increase of inter-state connectivity and connectivity between the region and the rest of the country are being given the highest priority. Available connectivity will boost the region's economy," Prabhu said.
Bangladesh Railway Minister Mazibul Hoque, Tripura Governor Tathagata Roy, Chief Minister Manik Sarkar, Minister of State for Railways Rajen Gohain and top officials of the Indian and Bangladesh governments were present at the flagging off ceremony at the Agartala railway station.
Prabhu invited the Bangladesh railway minister to come to Delhi to discuss the increased railway connectivity between India and Bangladesh.
"India is keen to increase railway connectivity with Bangladesh. If the facilities of the Chittagong port can be used, then trade and economy of both northeast India and Bangladesh will flourish," He added.
The railway minister said that to boost tourism in northeast India, his ministry would sign an agreement with the state governments of the region to undertake specific joint tourism development projects.
He said a passenger train between Agartala and Kolkata will start in August.
Bangladesh Railway Minister Mazibul Hoque said Prime Minister Sheikh Hasina had announced a revival of all the pre-1965 railway connectivity with India.
"We want very close connectivity between our two friends (India and Bangladesh) and more closer people to people relations."
Hoque, who came here on Sunday to attend the function, said Modi and Tripura Chief Minister Manik Sarkar had agreed to help Bangladesh to curb terrorism in the country.
Sarkar said: "Without the development of connectivity, how can industrialisation take place and boost the economy?"
He said earlier Congress Prime Ministers, including the late Rajiv Gandhi, seriously neglected the demand for extension of railway network in Tripura.