New Delhi– Indian industry expects growth in sales and profitability to pick up by the year-end on the back of a rise in consumer demand buoyed by good monsoons, said Assocham on Sunday, citing its Bizcon survey.
"As many as 65.5 per cent of the companies covered under the June series of Bizcon said they expect the macroeconomic parameters to look up by December 2016," said a statement issued by the Associated Chambers of Commerce and Industry of India (Assocham).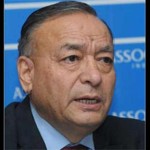 "The survey tells us how things would look up in the next six months, mainly on the back of uptick in consumer demand helped by good monsoon. If consumer prices ease after the monsoon plays out, we can even hope for the interest rates to moderate," the statement said, citing Secretary General D.S. Rawat.
However, the survey also noted that the private sector remains hesitant about pumping in fresh investment.
The survey reflects that "in terms of the domestic investments there has been no change in the firm investment plans in the April to June 2016 quarter," the statement said.
"Industry is not confident about own investment plan as 37.9 per cent of respondents believe that domestic investment may increase or there will be no change in the shorter horizon."
"Thus there seems to be a continuing lack of appetite for new investment in the private sector," it said.
The problem of high debt in certain key infrastructure and commodity sectors continues to remain, it added.
"Fortunately, crude oil prices continue to remain muted despite threats of a rebound earlier," Assocham said.
Though fresh employment generation has remained a challenge, about 41 per cent of the corporate respondents expect pick up in job creation.
Over 65 per cent of the respondents felt that wage costs will increase in future. (IANS)