New Delhi–The government has not allowed any pharmaceutical company to increase prices of drugs beyond permissible limits, parliament was told on Tuesday.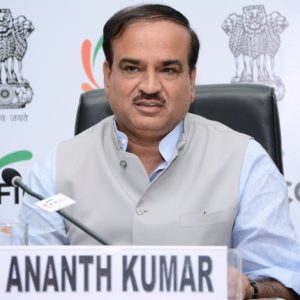 "Few companies have given representations for increasing prices of medicines beyond permissible limits mentioning various reasons like increase in cost, tax, foreign exchange rates etc. However, no company has been given permission to increase the prices so far," Minister of Chemicals and Fertilisers Ananth Kumar told the Lok Sabha.
He said the government has brought down prices of 404 medicines under the National List of Essential Medicines, 2015 (revised schedule-I) of the Drug Price Control Order (DPOC) 2013.
The government has earlier "reduced the ceiling prices of 530 medicines as on 2/3/2016 under NLEM 2011 of DPCO 2013 (original schedule-I) on the basis of the negative wholesale price index," he said.
Schedule I of DPCO 2013 contains the national list of essential medicines.
Meanwhile, the government said earlier this month that the rapidly growing Indian pharmaceutical market is expected to grow to $55 billion by 2020 and emerge as the sixth largest globally by size.
India is the largest provider of generic drugs globally with the Indian generics accounting for 20 per cent of global exports in terms of volume. (IANS)