NEW YORK– Sukhinder Singh Cassidy knows how to lead and manage. Prior to founding JOYUS in 2011, she spent almost 20 years as a leading consumer internet and media executive at global and early stage companies including Google, Amazon, Polyvore, Yodlee, and News Corporation.
So, how does she lead?
"It's really about authenticity," Cassidy told New York Times. "I also have this philosophy now, which I tell my team all the time, of, "Either you manage me or I manage you. Which would you prefer?"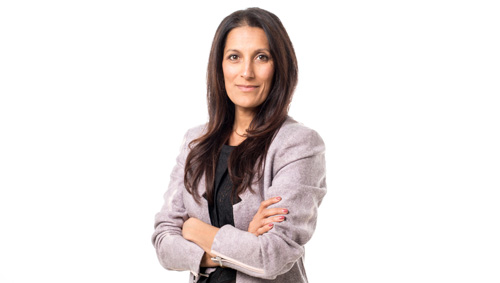 In an interview with New York Times, Cassidy said that she has learned to have a little bit of distance from the people she manage and that she does feel the need that they all need to be at her house for dinner every weekend.
"On the other hand, I feel they're pretty sure that I am emotionally committed to them and emotionally invested in making them successful. When people feel you're all in on the company and on them, they will forgive a lot of imperfections and errors. It's really about authenticity," she told New York Times. "I like to give people a lot of rope. I like to see what they can do, but I also have an amazing capacity for detail. I know what they said they were going to do, and if they're not doing it, what's happening? Then I'm starting to pull the rope back."
She added: "And if I'm starting to manage your time, you're not at your best, and I'm not at my best. Because when I'm managing your time with the opinions I have, I'm going to start telling you what to do, right? I'd rather bring my vision collaboratively with somebody else's vision. But if you show up with no vision, you're going to walk out with my vision, which I don't think is a very empowering place to be."
Cassidy is Founder and Chairman of JOYUS. In addition to her role at JOYUS, Cassidy currently serves on the boards of TripAdvisor (TRIP) and Ericsson. She has previously served as an advisor to Twitter, on the Advisory Council for Princeton University's Department of Computer Science, and as a board member of J. Crew Group. Inc. She is a graduate of the Richard Ivey School of Business at the University of Western Ontario in Canada.
"I love really smart people, but I love really smart people who are focused on the good of the company before themselves. That gets my respect like nothing else," Cassidy told New York Times. "It's a unique combination to find somebody who is so capable and smart, but has some level of humility about their place in the entire ecosystem. I've dealt with a lot of people who are really smart, but it's all about them. And that's a very frustrating place for me."