Thiruvananthapuram–Kerala Chief Minister Pinarayi Vijayan, Infosys co-founder Kris Gopalakrishnan, who is also the chief mentor of Kochi Startup Village, and others will launch the world's first digital incubator for student startups, here on July 13, a statement said.
The statement by the Kochi Startup Village said the country needs more than one million new jobs a month for the next 20 years to employ all its youth and these jobs would mostly come from new start-ups if the right environment is created.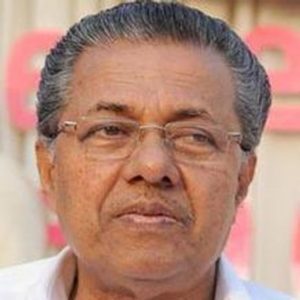 It said the Digital Incubator, which was built over the last 12 months, has already received more than 1,000 applications from students from across Kerala as well as towns like Vadodara in Gujarat and Vishakhapatnam in Andhra Pradesh in its beta stage.
"It does not matter if you are from a village or a town. All one needs is to have hunger to succeed, and we are looking for you. Visit www.SV.CO/apply and be part of building the future of India," said Startup Village chairman Sanjay Vijayakumar.
Gopalakrishnan said that students, especially from tier 2 and tier 3 cities, are deprived of access to the best faculty and mentors from start-up nerve centres like Bengaluru or Silicon Valley and this venture "would address the problem to a large extent".
Students can now form teams and apply for admission to the digital incubator. Once selected, they will be guided right from selecting an idea to building a prototype and its launch to early customers within six months. Based on whether customers like the product, teams can then graduate to incubators, accelerators, raise Angel Funding, and even get acqui-hired as a team or hired to other start-ups or go for higher studies.
In a related development, the Start-up Village, the country's first PPP model incubator, launched as a trailblazing initiative four years ago in Kerala to build a start-up culture among the state's youth and become a blueprint for the nation, is all set for a national scale up with the Union Department of Science and Technology approving its Phase 2 in its completely digital avatar.
The Start-up Village Phase 2 is in tune with the Prime Minister Narendra Modi's Start-up India programme and will focus on creating an entrepreneurial culture amongst the country's five million engineering students by providing them a completely digital incubation framework.
Phase 1's original mandate was to incubate 48 start-ups during the period 2012-15, but it went on to receive an overwhelming 6,000 plus applications. Also, 3,000 new jobs were created by the young start-ups, which raised more than Rs 45 crore in funding.