New Delhi– Various airlines on Tuesday announced discounted fares to attract flyers during the lean travel season.
National passenger carrier Air India through its scheme "Monsoon Sale" announced discounts on select sectors in the economy class for travel on both domestic as well as on the international sectors.
"Under this offer, available from 9th to 15th August 2016, Air India flyers can book tickets at amazingly low fares starting at INR 1,199/- (all-inclusive one-way fare) and INR 15,999/- (all inclusive) on its select domestic and International sector respectively," the national carrier said in a statement.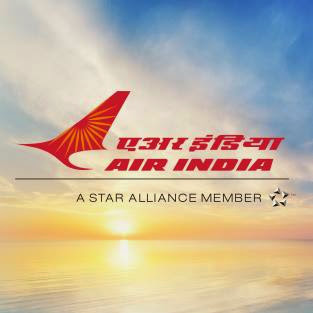 The airline cited that the offer can be availed on more than 250 domestic sectors for travel between August 22 and September 30, both days inclusive.
"On the International network, the sale is valid on select return flights (ex India only) for a travel period from September 15th to December 15th 2016 (both days inclusive) for commencement of journey," the statement added.
Apart from Air India, budget passenger carrier SpiceJet too came out with discounted air fares under its "Great Independence Day sale" scheme.
The low cost carrier (LCC) said under this scheme, it will offer one-way fares as low as Rs 399 base fare (surcharge and taxes extra as applicable) for travel to select destinations on its domestic network and the international fares start at Rs 2,999 base fare (surcharge and taxes extra as applicable) for non-stop direct flights.
According to the budget carrier, the three-day sale launched on Tuesday will be open till midnight August 11 and the travel period covered is from August 18 to September 30.
The airline added that it is also offering attractive fares on various direct flights across the network.
Another LCC IndiGo announced its discounted air fares offer starting at Rs 806 for travel on its domestic network.
Sharat Dhall, President of Yatra.com said: "With the long rakhi weekend coming up, it is a great time for a quick getaway for Indian travellers and that's the reason the airlines have launched sales."
"These fares are definitely going to be a hit with customers."
Airlines offer these kinds of special fares not just to stimulate demand, but also to increase load factors during the lean seasons. The periods between January-March and July-September are considered to be lean travel seasons.