Kathmandu– Indian airline major Jet Airways has announced resumption of normal operations to Nepal, with five daily flights, beginning from October this year.
The airlines said it will fly thrice a day on the Kathmandu-Delhi sector and twice a day on the Kathmandu-Mumbai sector.
The carrier had reduced its flight frequency to Nepal to three daily flights in August last year.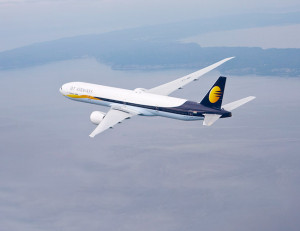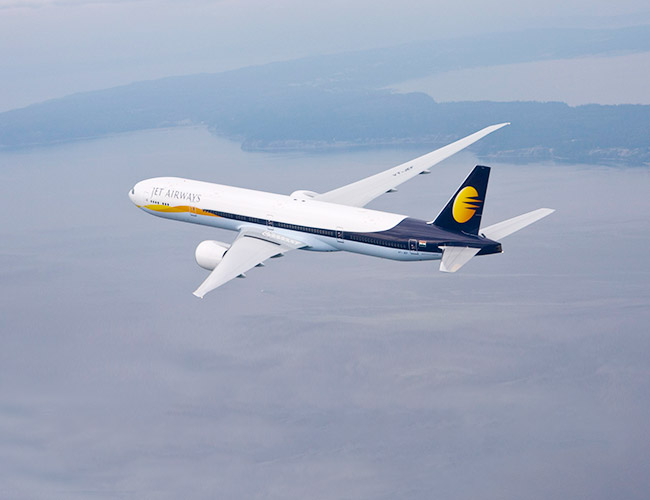 "Nepal is a key strategic market for Jet Airways. The number of students and pilgrims has been increasing from Nepal," said Colin Neubronner, Senior Vice-President (sales and marketing) of Jet Airways. "We are doing well on the Kathmandu-Delhi sector, so we have decided to increase our flight frequency."
The carrier is also planning to launch short holiday packages targeting officials of diplomatic missions in Nepal and Nepali expatriates who use Jet's connecting flights to different parts of the world.
The carrier also said it will launch flexible and transparent fare structure on August 17.
The scheme, which is being introduced for the first time in India, will provide guests with more choices and freedom when booking flights and allow them to customise their journey according to their needs.
"As of now, we have one airfare system. And we are breaking airfares in various categories," said Neubronner, adding that price ranges will be wider to cater to different classes of passengers.
Jet started its operations in Nepal in 2004. In terms of passenger carriage, Jet Airways slipped to the second spot in 2015 — down 18.86 per cent from the previous year.
The carrier flew 311,666 passengers last year. However, it stood at the top spot in terms of bringing tourists to Nepal. (IANS)