Bengaluru– Karnataka on Monday offered to waive off 50 per cent of the cooperative loans availed of by the state's farmers if the Centre agreed to write off a similar percentage of loans sanctioned to them by nationalised banks.
"Our government is ready to waive off 50 per cent of the cooperative loans availed by farmers, provided the Union government too agrees to write off 50 per cent of the loan amount financed by nationalised banks," Chief Minister Siddaramaiah said in his address at the 70th Independence Day function here.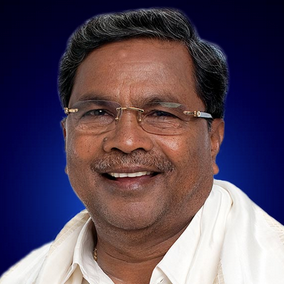 Farmers across the state have availed of loans totalling Rs 29,000 crore from various nationalised banks during 2014-15 and 2015-16.
Asserting that his government was committed to prevent farmers from falling into a debt trap, the Chief Minister said interest-free loans were provided to them and repayments deferred by one year due to two consecutive years of drought.
"Cumulative interest amounting to Rs 316.54 crore was waived off on cooperative loans availed up to September 30, 2015, by 2.07 lakh farmers," Siddaramaiah said.
As a result of 50 per cent increase in loans to farmers during the last two years, the state government was bearing their interest burden to the tune of Rs 1,800 crore.
"We had to declare 136 of the 176 taluks (sub-districts) drought-hit due to deficit south-west monsoon in the previous year (2015-16)," he added.