SEATTLE–Mercer, a wholly owned subsidiary of Marsh & McLennan Companies, and Accolade, an on-demand healthcare concierge for employers, health plans and health systems, have launched Mercer Complete Care, powered by Accolade, a comprehensive, high-touch healthcare engagement and clinical management solution, according to a company statement.
"We build trusting relationships with members unlike any other healthcare organization, and the results are smarter healthcare decisions and better health outcomes," said Rajeev Singh, Accolade's CEO. "Mercer is a trusted advisor to top employers all over the country and our alliance is a strong endorsement of our proven solution. We share the vision that consumer engagement is driven by a combination of compassion, science and technology and we're thrilled to work together to make Mercer Complete Care an industry-leading solution."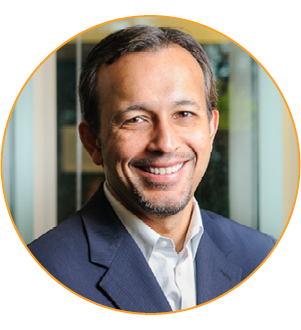 The need for employers to offer their employees a trusted person to support them through the healthcare system is underscored by the fact that 80 percent percent of consumers say they would value this type of service yet only a little more than half (56 percent) of large employer programs include even a basic advocacy solution, the statement said.
Mercer Complete Care unifies the clinical resources and expertise of both organizations, bringing together Accolade's technology platform, support infrastructure and Accolade Health Assistants® with Mercer's program design, implementation and clinical oversight. Consumers using Mercer Complete Care simply contact an Accolade Health Assistant via the phone, mobile application or online to address their questions and begin their relationship. The program is employer–sponsored, compatible with most insurance carrier(s) and will contain performance guarantees related to return on investment.
Accolade Health Assistants will serve as a single point of contact to help Mercer Complete Care members navigate the complexities of the healthcare system and access the providers and services available to them through their benefits. The Health Assistants work closely with a team of nurses, doctors, pharmacists, social workers and behavioral and other specialists who support members as they receive their care from their own providers. Accolade's open technology platform integrates with other technology and healthcare point solutions to drive market-leading utilization and engagement levels across the entire healthcare ecosystem.
"We are very excited to combine healthcare engagement and clinical management into one comprehensive solution," said Mercer's Jim McNary, North America Region Business Leader for Health & Benefits. "We believe Mercer Complete Care is a truly unique advocacy and clinical management model for the complex and fast-moving health care environment that all of our clients, and their employees, find themselves in today."