Sanj K. Patel Joins the Board of Syros Pharmaceuticals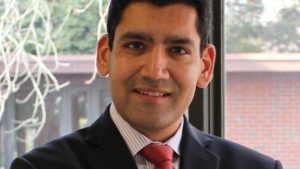 CAMBRIDGE, MA—Sanj K. Patel, Chief Executive Officer and Chairman of Kiniksa Pharmaceuticals and former President and Chief Executive Officer of Synageva BioPharma Corp., has joined the board of directors of Cambridge, MA-based Syros Pharmaceuticals.
Syros Pharmaceuticals is pioneering the understanding of the non-coding region of the genome to advance a new wave of medicines that control expression of disease-driving genes. Syros has built a proprietary platform to systematically and efficiently analyze this unexploited region of DNA in human disease tissue to identify and drug novel targets linked to genomically defined patient populations.
Prasad Parmeshwaran Joins Cowen Group as Managing Director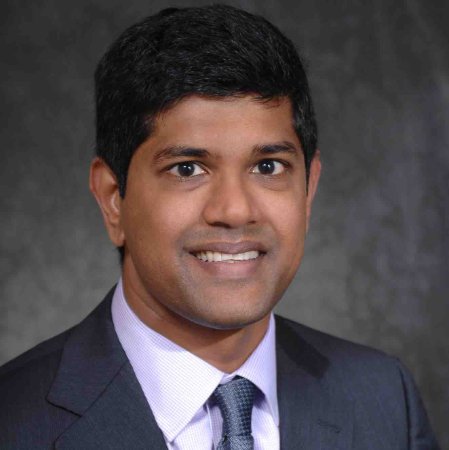 NEW YORK- Prasad Parmeshwaran has joined as a managing director of the Health Care M&A and strategic advisory efforts at the Cowen Group, Inc., a diversified financial services firm.
Previously, Parmeshwaran spent over a decade at Goldman Sachs, initially in healthcare investment banking and then as an independent advisor for select Goldman Sachs health care portfolio companies.
Prior to joining Cowen, Parmeshwaran founded a specialty pharmaceutical company focused on investing and advising companies in the space. He began his career with Merrill Lynch's investment banking team. He received a post graduate diploma from the Indian Institute of Management and an MBA from the Stern School of Business at New York University.
Cowen Group is a diversified financial services firm and, together with its consolidated subsidiaries, provides alternative asset management, investment banking, research, and sales and trading services through its two business segments: Ramius and its affiliates make up the Company's alternative investment segment, while Cowen and Company, a member of FINRA and SIPC, and its affiliates make up the Company's broker-dealer segment.
Sandip H. Patel Listed Among 2017 "Best Lawyers in America"
CHICAGO– Sandip H. Patel, a patent attorney with Chicago-based intellectual property law firm Marshall, Gerstein & Borun LLP, has been named to the 2017 edition of The Best Lawyers in America.
Published since 1983, Best Lawyers is called "the definitive guide to legal excellence" because it is based on over four million detailed evaluations of lawyers by other lawyers. Lawyers are selected for inclusion on the Best Lawyers in America list based exclusively on merit. They are reviewed by their peers on the basis of professional experience, and undergo an authentication process to make sure they are in current practice and in good standing.
MetLife Appoints Gaurav Sharma as CEO Vietnam
HANOI, Vietnam–MetLife last month announced the appointment of Gaurav Sharma as Country CEO (General Director) for its Vietnam business, BIDV MetLife Life Insurance Limited Liability Company ("BIDV MetLife"). Sharma will be based in Hanoi, Vietnam and will report to the Board of Members of BIDV MetLife and also to Dr. Nirmala Menon, Head of Designated Markets and Health, Asia. The appointment is subject to regulatory approval.
Sharma began his career at MetLife in May 2007 and has been employed in a number of senior roles at PNB MetLife India Insurance Company Limited.. Sharma recently served as the Vice President and Head of Operations for the Designated Markets region and had direct responsibility for the operational set up of the Vietnam business.
Commenting on the appointment, Dr. Nirmala Menon, Head of Designated Markets and Health, Asia said: "I am delighted Gaurav has decided to take the role of country CEO. With more than 20 years in the industry, he has built a reputation for operational discipline, strong leadership, and consistent delivery against commitments. Gaurav is well positioned to leverage the combined strengths of MetLife and BIDV to capture the growth opportunities we see in Vietnam as we look to bolster the provision of insurance products and services to meet the rising demand."
Sharma holds a Master's in Business Law (National Law School of India) and is a Fellow, Life Management Institute (FLMI). He has also completed the prestigious Advanced Management Program from Indian Institute of Management, Bangalore.