ARVADA, Colo –Prescient, a Colorado-based software design, structural system manufacturing and installation company, announced its second Denver partnership with Trammell Crow Residential  for the Alexan 20th Street Station, a 12-story multi-family residential structure which will house 354 apartments in Denver.
The structure is located at 20th Street Station on 1.14 acres at 2014 California St. in Denver.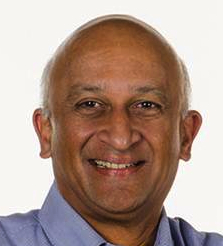 "The Prescient system is ideal for multi-family projects up to 16 stories,"  said Satyen Patel, chairman and CEO of Prescient.  "Apartment buildings, especially in urban infill settings, are ideal for the Prescient system. We are more cost-efficient than either concrete or wood, and our ability to trim months out of typical construction schedules means minimized neighborhood disruption and a faster path to revenue for developers."
Prescient has completed a number of multi-family apartment projects throughout the country, including Colorado, Illinois, North Carolina and Nebraska, with another 15 planned through 2018. Prescient structures consist of steel posts, trusses and panels that are custom-manufactured using Prescient's design software then shipped for on-site assembly. The system is a viable option for multi-family housing projects because it minimizes disruption in the areas surrounding the construction zone and reduces the need for rework, helping owners meet timelines and budgets.