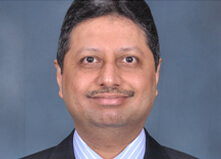 Mumbai– In the largest debt transaction within the real estate funding space, Piramal Fund Management (PFM) has invested Rs 2,320 crore across several projects of Lodha Group in the city to replace existing debts.
"The use of proceeds will ensure completion of what we believe to be marquee projects in Central and South Mumbai," said PFM's Managing Director Khushru Jijina.
The deal has been structured as a fixed return debt investment with periodic coupon payments and has an appropriate security mechanism in place, including hard asset cover as well as an escrow of receivables, a statement said.
"We are seeing momentum building up in our business with sales, deliveries and collections all moving up. This transaction will further strengthen our balance sheet and give us room to further improve our growth," said Group's Managing Director Abhishek Lodha.