New Delhi– Tata Sons, the holding arm of India's largest business conglomerate, here on Monday said it has filed an application in the London Commercial Court seeking setting aside of its order to pay $1.17 billion to the Japanese telecom major NTT DoCoMo towards alleged breach of agreement by a group company.
"Tata Sons has on Monday filed an application to set aside the order obtained by NTT DoCoMo from London's Commercial Court," the company said in a statement.
NTT DoCoMo, a part of Japan's Nippon Telegraph and Telephone Corp, had filed a plea last year at the London Court of International Arbitration against the Tatas, seeking damages for Tata Sons' failure to find a buyer for DoCoMo's stake in Tata Teleservices. After getting an award in its favour, it had moved the commercial court for its compliance.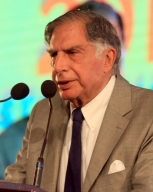 DoCoMo had decided to opt out of Tata Teleservices by selling its entire stake of a little over 26 per cent. The stake had been acquired for $2.7 billion. DoCoMo said it had asked the Tatas to find a buyer at half that price, or $1.17 billion, or a higher fair-market value.
DoCoMo had dragged Tata Sons in international arbitration following the failure of repeated negotiations with Tata Sons regarding the sale of its entire stake.
Tata Sons said it deposited $1.17 billion with the Delhi High Court registrar on July 30, but also that a new Reserve Bank of India (RBI) letter debunked the validation of the arbitration award in this particular transaction.
"Tata Sons' position is that it is not permitted to pay the sum claimed by DoCoMo since regulatory approval by RBI, which is necessary, has been denied. Enforcement of the award would be unlawful under applicable Indian law and contrary to public policy," the statement said.
DoCoMo had however said that the only excuse for non-payment of the award which is alleged by Tata is the RBI decision which was based on a mischaracterised application unilaterally made by Tata without first consulting them.
"By definition that decision only relates to payment of hard currency out of India. It cannot be used to block payment from funds or assets outside India nor can it prevent enforcement against such assets of Tata outside India. DoCoMo does not think that Tata Sons has in truth shown its willingness to make the payment," DoCOMo added.
Tata Sons' meanwhile maintained that its objections to DoCoMo's petition and whether the award can now be enforced, are all matters to be determined by the High Court in Delhi, it said.
"The company has been disappointed with the lack of co-operation from DoCoMo in arriving at an amicable resolution. DoCoMo is unfortunately confusing Tata Sons' intent to pay with what is legally payable by the company. Tata Sons' intent is to pay but within the confines of the law," it said.