Greater Noida–India needs to focus on quality investment to remain globally competitive in the area of medical tourism, Union Health secretary C.K. Mishra said on Monday.
Mishra's remarks came at the inaugural ceremony of the second edition of "Advantage Health Care India" (AHCI), an initiative of the Ministry of Commerce & Industry, in association with the Federation of Indian Chambers of Commerce & Industry (Ficci) and Service Export Promotion Council (SEPC).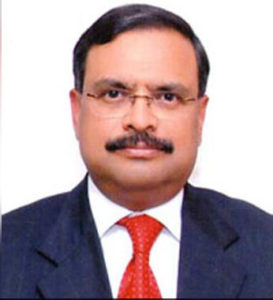 Addressing the gathering of over 500 delegates from around the globe, Mishra said that Indian healthcare has been constantly improving and globally acknowledged.
"However, given the scenario, it is time for both celebration and introspection — celebration, as the sector has done well and is continuously striving to do well, and introspection, because there is still a lot to do, as there is a huge opportunity still to be tapped," he observed.
On the occasion, the Secretary, along with other dignitaries, released the "Empanelment Criteria for Medical Facilitators", prepared by the National Accreditation Board for Hospitals & Healthcare Providers (NABH) under the guidance of Ministry of Commerce & Industry, supported by Ficci.
Ficci President Harshavardhan Neotia and Ficci Chairperson Sangita Reddy were also present at the event.